Middle East
Alive but not kicking: Turkey and EU meet in search to revitalise relations
The EU has said Turkey is a 'candidate at a standstill' and its up to Ankara to change that (AFP)
ISTANBUL, Turkey –Turkey and the European Union will hold the first high-level discussion in nearly two years about Turkeys accession to the European bloc on Thursday morning.
The meeting in Ankara comes amid recent calls from leading European politicians for Turkey-EU talks to be halted altogether because, they say, it is not "realistic" for Turkey to join the EU anytime soon.
The EU has long been critical of Turkeys human rights record, including its lack of media freedoms and the rule of law under President Recep Tayyip Erdogan.
However, Turkeys reaction over the past month after the murder of Saudi journalist Jamal Khashoggi in the kingdoms consulate in Istanbul has been watched closely from EU capitals and has breathed a bit of new life into relations, a Turkish diplomat told Middle East Eye.
"Turkey-EU relations are alive but not kicking," he said. "In this atmosphere, to gather such a high-level political dialogue meeting is itself a success."
But it is no secret that some Europeans doubt Turkeys sincerity in seeking justice for Khashoggi, contrasting Ankaras reaction to one Saudi journalist with more than 100 journalists imprisoned in Turkey since the 2016 coup.
Turkish National Defence Minister Hulusi Akar told the BBC this week that the comparison was inappropriate.
"They are not in prison for their journalistic activities, but for their actions behind closed doors," he said.
Ball in Turkeys court?
The meeting on Thursday, the first high-level dialogue between Turkey and the EU since July 2017, comes after top European officials have called in recent weeks for such talks to be cancelled.
On 6 November, EU commissioner for enlargement negotiations Johannes Hahn, who is scheduled to participate in the meeting, said it would be "more honest" for the bloc to give up talks on Turkeys accession.
"Turkish membership in the European Union is not realistic in the foreseeable future," he said.
A day later, the European Commission distanced itself from his statement. But this week, Turkey rapporteur of the European Parliament Kati Piri submitted a draft report to the parliament calling for the suspension of Turkey's accession negotiations.
The EU, the diplomatic source said, thinks that the ball is in Turkeys court. Yet at the same time, the bloc remains busy with its own issues, including Brexit, rising far-right movements and political divisions within the EU.
However, the EU is also acknowledging it is to blame for the drawn out negotiations.
In the report, Piri pointed out that "when the Turkish government had pledged to conduct serious reforms", the European Council failed to open negotiations on judiciary and fundamental rights, or on justice, freedom and security.
She implied that if these topics had been opened for discussion, the negotiations could have been more effective at motivating Turkey to make reforms.
Turkey has repeatedly underlined that it is not shying away from any challenging issues and called on the EU to open these two areas of negotiation, which cover most of the topics for which Turkey is most criticised.
However, negotiations on these and 12 other "chapters" of topics have been stalled since 2007 due to objections from the Greek Cypriot administration over Northern Cyprus, which is unilaterally recognised by Turkey as a sovereign state following a coup d'etat, and opposition from Germany and France.
"For the time being, it is not realistic to expect that new chapters will be open up to negotiations," the diplomatic source told MEE.
So much to talk about
Several topics are expected to dominate discussions on Thursday, including Turkeys promised political and judicial reforms, visa-free travel for Turkish citizens and trade.
In a bid to demonstrate its will to relaunch the countrys political reform process, Turkey convened the government's Reform Action Group committed to the EU-process this summer after a three-year break.
Ankara promised to update and implement its Judicial Reform Strategy, which aims "to further enhance trust in the judiciary, improve access to the justice system, increase its effectiveness and provide better protection for the right to trial within a reasonable time".
The EU is closely following whether the government will be able to turn its words into deeds, but many remain doubtful amidst concerns about democracy and the rule of law in Turkey.
After several academics and civil society leaders were detained last week, the EU issued a statement saying the arrests "run counter to the Turkish governments declared commitment to human rights and fundamental freedoms and announced reforms in the field of the rule of law and judiciary".
Visa-free travel, more trade?
Another subject of the meeting will be visa-free travel for Turkish citizens to the EU, whose fulfilment is a process that mainly depends on amendments to the Turkish anti-terror law.
In 2016, Turkey and the EU signed a deal under which Ankara promised to meet 72 different criteria in order for the EU to allow visa-free travel for Turkish citizens.
There are six criteria still remaining, including revising laws and practices on terrorism to be "in line with European standards".
However, Turkey has resisted the changes to these laws, arguing that it is under attack by the outlawed Kurdistan Workers Party (PKK) and the Gulen movement which, according to Ankara, orchestrated the 2016 failed coup attempt.
Turkey is EU's fourth-largest export market and fifth-largest provider of imports. The EU-Turkey Custom Union has been in effect since 1996, but has never been upgraded to include agriculture, services or public procurement.
Ankara wants to increase its trade with the EU, but has faced resistance, particularly from Germany, which says it will only agree to upgrade the custom union if the political situation in Turkey improves.
At least seven German citizens are currently detained in Turkey on political grounds.
"Despite all these difficulties, Turkey-EU ties due to the interdependency will never come to the level of a break," the diplomatic source told MEE. "As we say in Turkish: while there is life, there is still hope."
[contf]
[contfnew]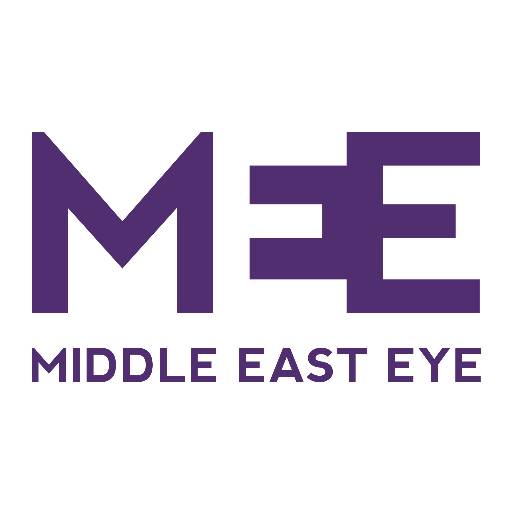 [contfnewc]
[contfnewc]