Sports
Hunter or the hunted? Fast life at the small end of town
Stephen Silver is a small man, prone to nervousness, who elicits strong reactions from some in the market.
Graduating through Canaccord Genuity, Casimir Capital and Jett Capital, he has made short work of a prodigious number of deals at his own shop, Hunter Capital, in a bewildering array of industries.
Occupying a corner office overlooking the Radisson Plaza in the heart of Sydneys financial district, Hunter Capital is, for critics, the epitome of the wild west that is small cap investing.
This is a world that is a popular topic on online stock market forums, a target for mockery by larger investment outfits.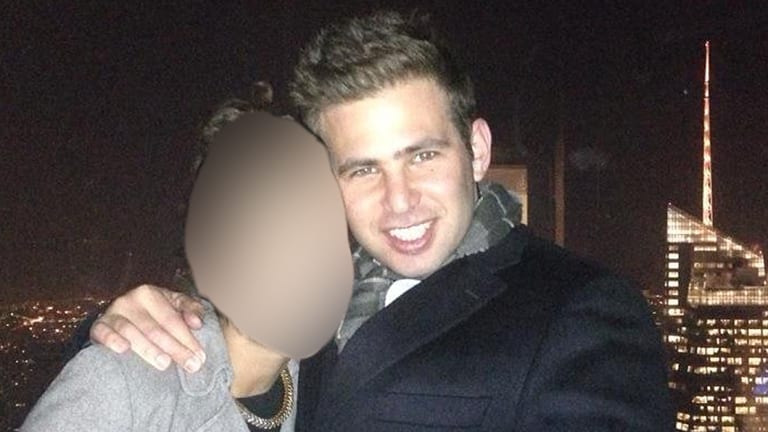 Advertisement
Hunter Capital, founded only two years ago, has already raised around $250 million in a series of floats and capital raisings for everything from Argentinian lithium prospectors to New Zealand-based farm technologies firms to Benelux satellite startups.
Along the way it has become embroiled in allegations of pumping-and-dumping stocks and a stoush with Twitters active and combative nickel stock trading community.
A Fairfax Media analysis of Hunter Capitals stock picks and activities reveals a firm that works for a wide number of small firms, quite a number of which incinerate shareholder investments.
Despite some appearing doubtful investments at the start, often these companies are backed by the Silvers equity analysts — used by traders and investors to pick stocks — to in a spectacular way.
Silver tells Fairfax Media though that his company engages only "with companies which we believe will fundamentally perform and will be earning accretive in the long term".
Of course nothing in investing is certain but some of Hunter's deals have raised eyebrows including a company called Magnum Gas & Power, which was once Golden Tiger Mining and is now Raven Energy.
The company has prospecting licences in Botswana and an investment in a California gas basin, and brought in Hunter Capital to handle a share placement last July followed by the issue of new shares in August, both at 0.125 cents per share.
Despite working on myriad projects in Africa for several years, including a 2015 proposal to build a solar power station in Botswana, the company has achieved few results.
In August, Raven said it would sell its final assets in Botswana, two exploration licenses.
But in September last year, just a month after advising on the issue of new shares, Hunter Capitals equity analyst J-François Bertincourt placed a 14 cents target price on the company, more than seven times what the stock was trading at on the day.
"Strong news flow is expected in the next six months," he wrote.
"Due to the high probability of success of the Tulainyo structure we have constructed a development scenario, which assumes a gas field development."
To date, there has been no development – but instead the project has hit legal hurdles from co-investors, and the company remains suspended from the Australian Securities Exchange after failing to pay listing fees in August, having gone into trading halt in March.
And while the directors collected hundreds of thousands of dollars, the company has remained off the stock market, last trading in March at just 0.2 cents per share, a long way from Hunter Capitals estimate.
If that was a one-off, perhaps it would not have raised curious looks. Things go wrong.
But Hunter Capital has advised on half a dozen similar companies, including this year on Prospect Resources, which has lithium exploration licenses on the outskirts of the Zimbabwean cities of Harare and Bulawayo and in the Democratic Republic of Congo.
There, Hunter Capital raised money in January at 6 cents per share.
Three months later, after the share price dipped to 5.2 cents per share, Bertincourt published research, suggesting it would surge to 14 cents.
"As the company delivers on its plan and strategy, (Prospect) should experience a significant value uplift … resulting in a market capitalisation of $304 million," he wrote.
"Even if a discount for country risk (Zimbabwe vs. Australia) is considered, milestones such as securing development funding, off-take and construction of the Arcadia project should bring significant value uplift to (Prospect)."
Despite the area being explored for its mining potential since the 1970s, no commercial mining has yet taken place, and Prospect shares last traded at 2.6 cents.
The same pattern repeats with Stellar Resources, exploring tin in Tasmania, for whom Hunter Capital did a share placement in March at 3.5 cents per share and one month later set a price target of exactly double that.
And that is the case for Ardea Resources, developing cobalt projects in Western Australia and other mines in New South Wales, whose share price of 64c is roughly 60 per cent lower than when Hunter Capital set a price target of $2.25 per share by the middle of 2019.
That also goes for Lake Resources, which whose February raising Hunter Capital was entitled to a 6 per cent fee on all money raised and share options issued as payment.
"Project Assessment Likely to Lead to Tremendous Value Uplift," Bertincourts March note, the only issued to date on the company, read.
He suggested shares would hit 55 cents withn a year yet nine months later, they are trading at 12 cents per share.
Silver says Bertincourt handled all mining research and coverage and "resides outside of our office and publishes according to his own views".
Bertincourt is a veteran resources analyst previously also at Canaccord Genuity. He was contacted for comment.
Silver nominates a number of successful private engagements with companies including Battery Mineral Resources, a Sydney-based Canadian cobalt explorer which was due to be floated by the Bank of Montreals BMO Capital Markets division.
Hunter Capital raised funds at 10 cents per share, 20 cents per share and 66 cents per share, and Silver said recent block trades had occurred at $1.40 per share and the company would likely hit the Toronto Stock Exchange at $1.50 per share.
Another success nominated was Nextleaf Solutions, a Canadian cannabis oil producer which has plans to list on the alternative Canadian Securities Exchange this month (it has not yet).
Hunter Capital raised funds at 11 cents per share, 17 cents and 22 cents, but Silver said it "has a fully committed IPO occurring at 35 cents".
"On a more recent deal we raised $13 million for Strike Energy in the last two weeks. The raising formed the backbone of a merger with UIL Energy to form an oil and gas company worth over $150 million with key assets in both the Cooper and Perth basins," Silver said.
"Our success is in the relationships weve developed. We have a solid investor base that we continue to grow alongside.
"Were able to source exciting investment opportunities on behalf of our clients and engage with companies who are industry leaders."
Perhaps the most notable of Hunter Capitals recent work has been the listed investment company L1 Long Short Fund, a wildly successful float which raised $1.3 billion off the back of high returns from during the early days of the outfit.
Hunter Capital is a co-manager along with Bell Potter, Macquarie Equities, First NZ Capital and Shaw and Partners.
But since it floated in April, investments have soured, down almost four per cent last month and more than 20 per cent since the fund started. Its share price has slid.
Silver, on occasion, does back the companies he is involved with, owning large shareholdings in a number of them including Stellar Resources through LTL Capital.
It was some of Silvers personal trades that in 2016 brought him to the attention of the US Financial Industry Regulatory Authority which alleged that he had made $200,000 while working at Casimir Capital without disclosing his private activities in breach of the rules.
Without admitting or denying the allegations, Silver agreed to a $40,000 fine.
Past turmoil, however, does not appear to be slowing Silver down.
Hunter Capital only last month sponsored a major cannabis investment conference in Sydney, and there are no shortage of interesting stocks Silver is working on at any one time.
Having grown Hunter Capital into a major force in small cap investments working across corporate advisory mandates, strategic capital raises and sales trading, theres no doubt there will be many more words written about Silver and his rise in years to come.
Kylar is The Sydney Morning Herald and The Age's CBD columnist. He recently covered federal politics, business and NSW politics for News Corp.