Sports
Grahams team up for only the second time with Let's Rebelle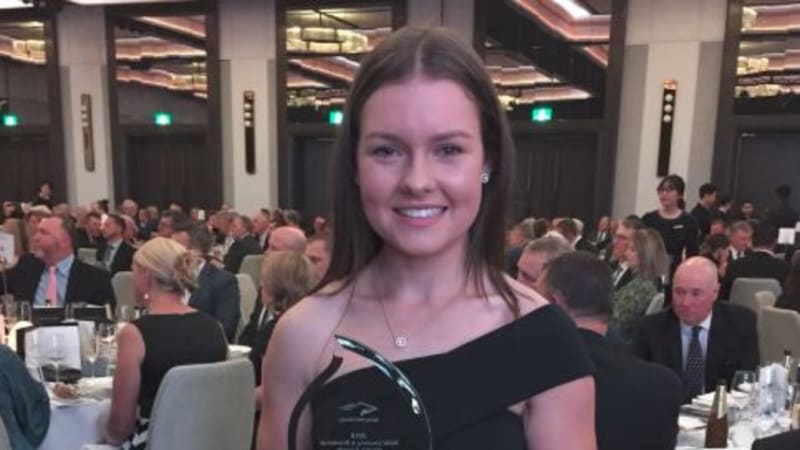 Port Macquarie trainer Jenny Graham has only had her niece Ceejay ride once for her and is hoping for a better result with Lets Rebelle on Thursday.
Ceejay Graham was named country apprentice of the year for the 1017-18 season but her aunty has rarely had the opportunity to put her on.
"She had one ride for me and the horse wasnt good enough," Jenny Graham said. "I would have liked to have used her more but I cant get her and I didnt have the right horses for her when she started.
"I would have preferred to [have gotten her] when she could claim three or four kilos, rather than 1.5kg. That just shows how well she is going."
Advertisement
Lets Rebelle won her maiden at Port Macquarie in April during a first preparation that also included a couple of seconds. The four-year-old daughter of Rebel Raider resumed on her home track of Port Macquarie looking to continue her good record.
"She is a nice little horse that has taken benefit from first preparation," Graham said.
"She has come up all right and I did consider putting her in the 1200m race rather than 1000m, which might be a bit short for her.
"I think she has got a few more wins in her and it will be interesting how she going once the races get a bit longer."
Graham will also look to break the maiden of Vaganza earlier in the afternoon, while Field Helmet is given each-way hopes to close the day.
The trainer is in Brisbane with Country Championships winner Victorem, which she is hoping to qualify for next years Magic Millions.
He steps out in Saturday's Keith Noud Stakes at Doomben, his first run since failing to handle the conditions when fifth in The Kosciuszko.
"We have found a very strong race for him but I would like to give him his chance in these black-type races that are coming up in Brisbane," Graham said.
"If he can win the right race it would qualify him for the Magic Millions.
"Awesome Pluck [third in The Kosciuszko] on the other hand is going for a spell and we will try and win the Country Championship with him next year."
Racing writer for The Sydney Morning Herald