Sports
Gatland says pressure on Australia but knows Wales need to be better
Cardiff: Wales coach Warren Gatland says there is pressure on Australia to beat his men next Saturday but concedes his own side would not have been a match for the Wallabies despite beating Scotland in Cardiff.
In a match that featured few highlights, Wales chalked up a 21-10 victory thanks to tries from winger George North and centre Jonathan Davies.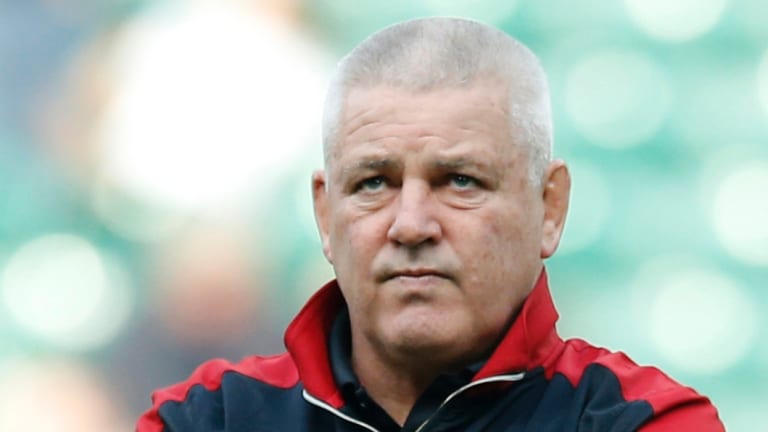 When the Wallabies landed at Heathrow Airport a few hours later, after their long flight from Japan, few players would have watched the highlights reel and been worried by what they saw in the match at Principality Stadium.
"Its a start for us, a little bit rusty at times," Gatland said. "I thought there were long periods of the game we were pretty comfortable without the ball and I thought we defended pretty well. We scored a couple of nice tries. Well be better for that for next week."
Advertisement
Within minutes of their win over Scotland, Wales were already talking about the Australians – a team they have failed to beat in their last 13 starts. There have been plenty of painful memories for the men in red over the last decade against the Wallabies but they are certainly not getting ahead of themselves just yet.
"To be honest I think if we came up against Australia today we would have struggled just with them coming off the [Rugby] Championship," Gatland said. "But hopefully that hit-out today will be good for next week."
Australia were in no rush to make their way to Cardiff on Saturday evening, instead deciding to stay in London for a night before officially beginning preparations on Monday.
Coming to the northern hemisphere is nothing new for the Wallabies, who have arrived for their fourth trip to Europe in 26 months. They came here in 2016 for a one-off Test against Argentina at Twickenham before a grand slam tour two months later which yielded three wins (Wales, Scotland, France) and two losses (Ireland, England).
Last year, Australia knocked off Wales in the first week before succumbing to England and then embarrassing themselves against Scotland at Murrayfield.
With just three wins from 10 Tests this year, the pressure is still on coach Michael Cheika and his assistants to help the squad eradicate passages of play that put them on the back foot.
Even Gatland couldnt help himself by throwing out a gentle reminder that Australia werent going as well as they would like to be following a third straight defeat to New Zealand this year.
"Australia have got their own pressures as well back home and them needing a performance and results too," Gatland said. "It should be pretty interesting next week."
The reality is that Wales, the No.3 side in the world, must atone for recent losses to the Wallabies and show they deserve to be where they are in the overall pecking order.
Gatland refuted the suggestion a win against the Wallabies was imperative, saying next years World Cup meeting between the two sides in the pool stages was probably a more important fixture.
"Its not so much getting the monkey off the back," Gatland said. "Theres games where weve been leading going into the final minute, conceded either a penalty or theyve scored a try against us. If you look at the points difference in those games, theres nothing in it and unfortunately from that perspective [we] have been unlucky at times.
"Next week it would be nice to go out there and win and get a result but I think the more important game is going to be the pool game in the World Cup because if you win that pool you potentially put yourself on the side of the draw that might be a bit easier than the other side."
Gatland said he deliberately trained players harder in order to get kilometres in their legs for the big game against the Wallabies.
Nonetheless, the two-tries-to-one victory was Wales first since 2002 in the first match of a November international window.
"That one is out of the way and weve got a bit of momentum ready for this week," Gatland said.
Even before the Scotland fixture, former Wales and British and Irish Lions captain Sam Warburton was eyeing off the Australian match on the calendar.
"Id like us to beat Australia and I wouldnt care if we lost all the other ones because weve got them in the [World Cup] group next year," he said. "I think its really important."
Tom Decent is a journalist with Fairfax Media.