Middle East
US sanctions may have limited effect on Iran's economy
US sanctions coming into effect on 5 November will hit Irans oil and gas sector, among other areas (Reuters)
As the United States prepares to re-impose sanctions on Irans oil and banking sectors early next week, experts and analysts say the economic measures may have only a modest effect on Tehrans economy and likely wont alter the countrys activities in the Middle East.
"Iran has been sanctioned for more than 40 years. It is not something new," said Dr. Hossein Mousavian, a research scholar at Princeton University and one of the Iranian diplomats who helped negotiate the Joint Comprehensive Plan of Action (JCPOA), the 2015 nuclear deal between Iran and world powers.
"Iran is the most experienced country in the world handling sanctions. I dont believe any other country in this region has the experience, capacity or scale to resist against sanctions," Mousavian told MEE.
The US sanctions, set to come into effect on 5 November, will hit Irans petroleum purchases and transport activities, among other areas.
That includes the countrys shipping and port operations, as well as banking transactions carried out by the National Iranian Oil Company and the Central Bank of Iran.
Some US sanctions were already reimposed on Iran in August, shortly after Washington pulled out of the 2015 nuclear deal in May.
That first round of renewed sanctions has reduced Irans oil exports by a third from when US sanctions were first lifted in 2015, as per the JCPOA agreement, said Dr. Kenneth Katzman, a senior Iran analyst at Congressional Research Service, which conducts research for the US Congress.
— Donald J. Trump (@realDonaldTrump) November 2, 2018
The sanctions have a range of desired effects, from limiting Irans conventional weapons programme to outright regime change, Katzman told MEE.
"The ultimate goal … is that Irans economy will be collapsed so severely that Irans political structure collapses," he said.
"The minimum goal of the sanctions is to diminish the Iranian economy so that Iran cant develop strategic weapons or buy expensive conventional weapons or have the same level of economic output – and perhaps that might cause Iran to come back to the bargaining table on the nuclear issue," Katzman said.
Unlikely to deter weapons industry, regional activities
However, Mousavian told MEE the sanctions would do nothing to deter Irans conventional weapons industry.
"The Iran-Iraq war in the 1980s pushed Iran to go for self-sufficiency on the production of conventional weapons. Today, Iran is the most powerful country in the region for producing conventional arms – from tanks to airplanes to jet fighters, missiles, everything," he said.
I dont believe any other country in this region has the experience, capacity or scale to resist against sanctions

-Dr. Hossein Mousavian, scholar at Princeton University and Iranian diplomat
Mousavian said Iran "would have a hard economic time" as a result of the sanctions and may take a small hit, given the current relatively high price of oil on the global market, at about $63 per barrel.
However, he said he expected Iranian leaders to portray the situation as a "big win" because they hope to wean the country's economy off oil.
"It is a very important objective of Irans political security to manage an economy minus oil," Mousavian told MEE.
It also appears unlikely that the sanctions would stop Irans involvement in other places in the region, which has been one of the US's stated goals for reimposing the harsh economic measures.
Iran funds, trains and supports a range of groups in the Middle East, including Hezbollah fighters in Lebanon, the rebel Houthi movement in Yemen, Shia militias in Iraq and forces loyal to Syrian President Bashar al-Assads government, Katzman said.
While international sanctions "really started to bite in 2012 and 2013", that didn't stop Iranian involvement with any of these groups, he told MEE.
"Theres no observable linkage between sanctions and Irans economic performance and its regional operations," he said.
"Iran has been at the same level of regional activity as it was before these sanctions started," Kantzman added.
Iranian leaders unbothered
On Friday, the US granted waivers to eight Iranian oil importers, including Iraq, Turkey, India, China, South Korea and Japan.
Several of these countries strongly depend on Iranian oil, such as Turkey, which imports a quarter of its 830,000 barrels per day from its Iranian neighbour, Bloomberg reported.
READ MORE ►

How US sanctions on Iran could herald a profound global power shift
Katzman told MEE that the law on US sanctions doesn't force nations to completely cut off imports from Iran.
"Countries only have to significantly reduce their purchases from Iran every six months. Theyre not technically under the law to go to zero immediately," he said.
Meanwhile, only a few days ahead of the renewed US sanctions, Iranian leaders have said they aren't perturbed by what's to come.
"America will not be able to carry out any measure against our great and brave nation … We have the knowledge and the capability to manage the country's economic affairs," Iran's Foreign Ministry spokesman, Bahram Qasemi, told state television.
[contf]
[contfnew]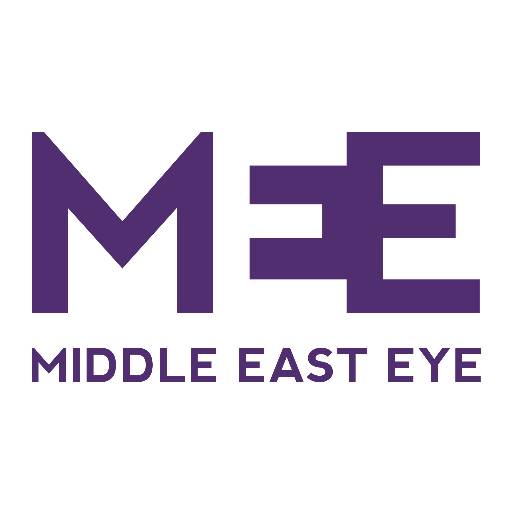 [contfnewc]
[contfnewc]