Movies
Sebastian Stan issues major Avengers 4 spoiler as he confirms return of dusted heroes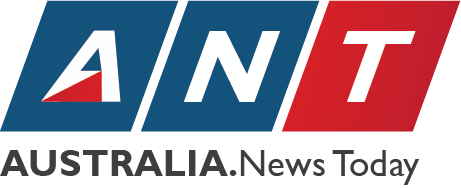 Marvel fans know that Tom Holland and Mark Holland cant be trusted when it comes to spoilers – so we obviously love every interview they do.
But it turns out Sebastian Stan may have been the cast member to spill the biggest possible Avengers 4 spoiler.
An interview with the Bucky Barnes actor from earlier this year has resurfaced, in which he appears to confirm a whole lot of dusted characters will come back from the dead in Avengers 4.
At the end of Infinity War, Thanoss snap wiped out half the universe, including Bucky/Winter Soldier and Nick Fury (Samuel L Jackson), while in Ant-Man and The Wasp, we learned that Hank Pym and Janet (Michael Douglas and Michelle Pfeiffer) were also turned to dust.
But according to Sebastian, all of these characters are going to be in Avengers 4.
Advertisement
Advertisement
Speaking at Ace Comic-Con in April, the 36-year-old said: There was one scene, I think, we had where everybody was there. I cant really talk about that scene, but I knew it took them three months in planning this scene to have everyone there.
You look around and you just saw everyone from Samuel L. Jackson to Michael Douglas to Michelle Pfeiffer. Everybody was there.
Hmmm… why would they all be filming a scene together if they werent resurrected?
Sebastian later played down the spoileriffic content, telling Entertainment Tonight: I dont think I revealed anything crazy. Everyones going to be in this movie.
Nobody crazy, that I mentioned, would not be in this film. Michael Douglas could come in and pour a tea for one scene, for all you know.
Of course, that was before we knew Pym had perished in the Thanos snap.
This adds more weight to the theory that the Thanos snap will be reversed with a bit of help from the Quantum Realm.
Michael Douglas confirmed that this would be the key to Avengers 4, saying: The Quantum Realm plays an important part in all the next chapters, I think, of the Marvel films.
Advertisement
Advertisement
And it has been rumoured a scene in Thor: The Dark World, where the Soul Forge is discussed, could spell out how our heroes are brought back to life.
Got a story?
If you've got a story, video or pictures get in touch with the Metro.co.uk Entertainment team by emailing us [email protected], calling 020 3615 2145 or by visiting our Submit Stuff page – we'd love to hear from you.
MORE: The trailer for Will Smiths Spies In Disguise contains the greatest plot twist in movie history
MORE: Why MCM Comic Con is always worth going to – Readers Feature
Advertisement
Advertisement