Middle East
Pittsburgh activists push to get out the vote after synagogue massacre
People march in memory of synagogue victims in Pittsburgh, 30 October (Reuters/File photo)
PITTSBURGH, United States – To Jewish American activist Maya Haber, last week's synagogue massacre in Pittsburgh was political by nature.
That's why, she says, tears are not enough to mourn the victims — she's responding to the tragedy with political action.
"I'm not going to sit and sob about the 11 people who got killed in the synagogue; I'm going to go out and do this," Haber told MEE.
On Thursday, Haber was among dozen of activists who knocked on doors and made phone calls to urge people to vote in the upcoming midterm elections, set for 6 November.
While she only found a few residents home on the rainy afternoon, most of whom said they already planned to vote, she took the opportunity to stress the importance of the elections.
Occasionally, she was met with enthusiasm that matched hers. "If I have to crawl [to get to the polls], I will," one resident told her.
Local organisations, including Jewish and LGBT groups, organised Thursday's canvassing event to engage voters ahead of the historically decisive vote next week. "As we move from one act of violence against vulnerable populations to another, we mustn't forget that our liberation is bound together," the event's Facebook page read.
The feelings were there. Racism didn't just start; anti-Semitism didn't just start. But the president has made it okay for this sort of hate to become action

-Jodi Hirsh, Sequal Consulting
The canvassing also came less than a week after what is believed to have been the most deadly anti-Semitic attack in US history.
Last Saturday, a gunman fatally shot 11 people at the Tree of Life Synagogue in Pittsburgh. Robert Bowers, the alleged shooter who is facing dozens of federal hate crime charges, had made anti-Semitic comments on social media.
Before allegedly carrying out the attack, he raged against the Hebrew Immigrant Aid Society (HIAS), a US non-profit that provides humanitarian assistance to refugees.
"HIAS likes to bring invaders in that kill our people," Bowers wrote on social media.
'We're all hearing it'
In US politics, covertly racist statements meant for far-right audiences have become known as a dog whistle – a sound that only the intended audience may hear.
But Trump's critics say he has moved beyond attempting to hide his xenophobia, openly normalising overt racism in the country.
"It is no longer (a) dog whistle; the dogs are barking," said Haber, who is originally from Israel. "We're all hearing it."
Jodi Hirsh, co-founder of Sequal Consulting, a communications agency that helped organise Thursday's canvassing event, said the synagogue attack was the latest "in a string of building violence and hate" that has targeted vulnerable individuals and communities.
READ MORE ►

Trump not welcome in Pittsburgh until he denounces white nationalism
"This affects all of us; we're all victims of this administration," Hirsh told MEE. "There's only one way to come out of that – and that is to change who represents us. That's what everyone is working on doing."
The canvassing aims to remind me people of the need to participate in the political process, she added. "Democracy goes away if you don't engage in it."
All the seats in the House of Representatives and about a third of the Senate will be up for grabs in the midterms on Tuesday. Both chambers are currently controlled by Republicans and Democrats are looking to gain a majority in Congress to impede US President Donald Trump's agenda.
Ed Gainey, a Pennsylvania state representative whose district includes parts of Pittsburgh, framed voting in the upcoming polls as an act of resistance against hatred.
"To have an impact on politics, you need to have a passion for wanting to see a better humanity," Gainey, a Democrat, told MEE. "And so, wanting to see a better humanity, it makes you want to go vote to make sure that people are not discriminated against."
Gainey also urged Americans to reach out across ethnic and religious divides and show interest in each others' cultures.
"The more that we show how we can come together through understanding each other better, it definitely helps love conquer hate," he said. "I'm not scared of hate; what I'm scared of is when we don't show love."
Blaming Trump for hate
Activists have blamed Trump and his Republican Party for the uppick of hate crimes leading up to the shooting on Saturday. The president, who calls himself a "nationalist", has been embraced by neo-Nazis and white supremacists.
Two days after the Pittsburgh attack, Trump mirrored Bowers' anti-immigrant language, describing a group of Central American migrants planning to apply for asylum at the US border as an "invasion".
And on Wednesday, the president released a racially charged campaign ad featuring an undocumented Mexican immigrant in court bragging about killing two police officers.
It is outrageous what the Democrats are doing to our Country. Vote Republican now! https://t.co/0pWiwCHGbh pic.twitter.com/2crea9HF7G

— Donald J. Trump (@realDonaldTrump) October 31, 2018
Trump and his supporters deny allegations of racism and argue that their stance on immigration is about protecting US borders.
The president has deflected accusations of anti-Semitism by highlighting the fact that Jared Kushner, his senior adviser and son-in-law, is Jewish. Republicans also point to their strong support for Israel as proof they aren't anti-Jewish.
Still, Haber accused the Republican Party of stoking anti-Semitism by vilifying George Soros, a Jewish billionaire who funds liberal causes, and said Trump's rhetorical attacks on immigrants and refugees played a major role in the synagogue massacre.
Hirsh, of Sequal Consulting, echoed Haber's view that Trump has enabled violence.
"The feelings were there. Racism didn't just start; anti-Semitism didn't just start. But the president has made it okay for this sort of hate to become action," Hirsh said.
[contf]
[contfnew]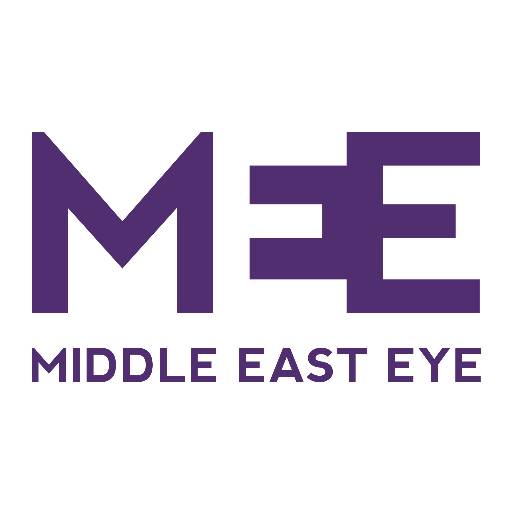 [contfnewc]
[contfnewc]