Sports
De Vanna: W-League must become full home and away season
The W-League must move to a full home-and-away season if Australian womens football is to remain internationally competitive, according to Matildas star Lisa De Vanna.
Australias all-time leading goalscorer in womens football highlighted concerns over a lack of depth for the national team, warning that standards of professionalism arent rising at the same rate as some of the pacesetters of womens football around the world.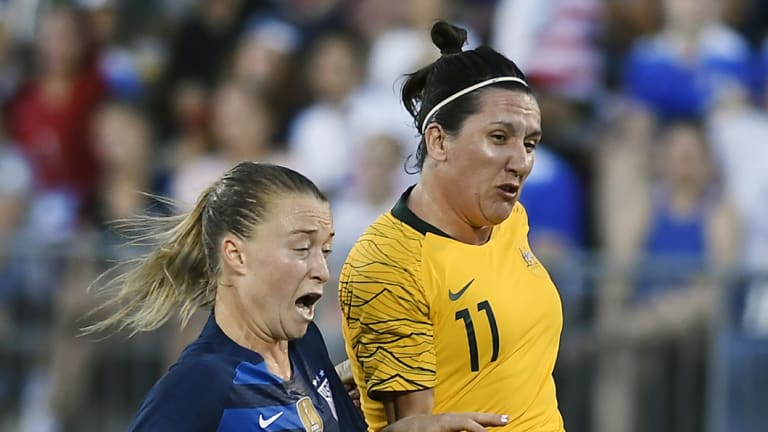 The 33-year-old striker believes Football Federation Australia needs to extend the season from 14 matches to 16, allowing all nine clubs to play each other twice, to address both issues.
Its just more professional. You dont really get a fair go not playing everyone twice … It would be nice to have a home and away season, were still not there yet, De Vanna said. If we can get an extra two more rounds, it makes it more even and it gives the teams and players that need those extra two games an opportunity that might get them into the top four. It would be great to see that hopefully in the next year.
De Vanna returns to Sydney FC this season after recent Matildas games in the US and friendlies against France and England. Following those games, De Vanna expressed concern over a lack of depth in talent within Australias ranks.
Advertisement
We need a lot more depth in our national team to compete with teams like that, De Vanna said.
Every W-League match will be broadcast live in some capacity, whether on Fox Sports or online streaming, this season. The increased coverage should help the competition attract better quality foreign players and provide an opportunity for more Australians to earn moves to lucrative leagues in Europe or the US.
With the media being on board, live streaming, it opens doors for everybody, De Vanna said. I think it will be a step forward that we get the W-League right and make it a tough competition so players from overseas want to come here and also so we get the right preparation for the World Cup.
Her decision to remain with the Sky Blues was considered a no-brainer due to her close relationship with coach Ante Juric and the clubs push to put the W-League players on a more even keel with the A-League team.
Its really professional in terms of having our own facility, our own change rooms, integrated with the mens team. Its nice to be able to get to training and have breakfast with the boys which is nice. Those one per-centers make a difference about feeling important and feeling wanted, De Vanna said.
Last years runners-up, Sydney FC will face fierce rivals Western Sydney Wanderers at Marconi Stadium on Thursday night in the W-League season opener.
Dominic Bossi is a football reporter with The Sydney Morning Herald.