Fashion
The suit is finally coming back into high fashion for both men and women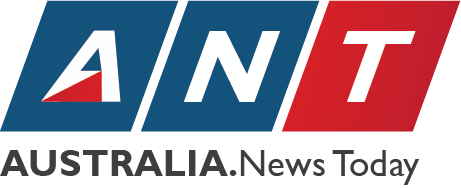 There was a time when that one mate who wore a suit to the party was always the one shuffling near the bar by himself nursing a can of lager.
He shouldve got changed between work and the party.
Now only one in 10 British men wear a suit to the office, according to research.
With the suit falling out of the office and with streetwear everywhere, its gone from an everyday occurrence to a fashion statement.
Just look at Cara Delevingne at Princess Beatrices wedding to see what a suit can do when done well.
With men, the suit as a statement has gone to strange places in its recent resurgence, with colours and patterns getting more and more extreme.
We can blame that on Harry Styles and his questionable recent suit choices, with tailoring and colour-matching going out of the window in favour of the billowing, oversized suit and mediocre (but probably incredibly expensive) loafers.
But the simple fact is that a well tailored suit is a look that will last. Now that fewer people wear them, it becomes an even stronger look. Good tailoring will get you noticed.
Advertisement
Advertisement
The Travelodge research above talked about people sticking out like a sore thumb if they wore a suit to the workplace.
If thats true, it means that the suit really has become the avant-garde. If you look at musicians Sid Vicious, Roxy Music, Nick Cave and Japan in the late 1970s/early 1980s, the suit was a counter-cultural statement of the time.
Its heading back in the same direction.
It used to be a symbol of masculinity but the suits image has softened over the years, despite the greed is good overtones. Cara Delevingnes outfit would have been thought of as a statement 30 years ago. Now its just seen as an awesome outfit.
With the dance floors being increasingly full of trainers, streetwear and Palace or Supreme logos, those looking for different are increasingly snapping back to smart.
Weve already talked about ugly dad trainers finally falling out of favour with the most forward thinking followers of fashion but with Donald Trump now owning a pair of Yeezys, it seems increasingly likely that the cool are moving on.
The suit will be an extension of that and therell be a confusion for a while when people are either wearing trainers with a suit or smart shoes with joggers. Modern fashion has brought us the opportunity to rock three different looks in one outfit.
Dont worry, those who think theyre fashionable will be strutting into Hoxton with their dad trainers on for quite a while yet.
Advertisement
Advertisement
But if youre looking for a simple look that attracts attention, a suit will make sure you stand out in the crowd. Just make sure you get personalised tailoring.
The rules of the suit are still the same as theyve been for a while:
The rules of a suit:
Double-breasted jackets are difficult unless you have a flat stomach,
Either one or two buttons (never three), never do up the bottom bottom,
Dont buy anything cut too long
A tie is an optional extra and shows youre taking the look seriously
You cannot go wrong with a white shirt. You can go wrong with a lot of other colours
T-shirts under suits are fine. Polo necks are a strong look but will make you look like youre about to talk about Hemingway and not be capable of laughter
If youre going for patterns, you have to be very confident. Dont be the guy who wears outlandish things to get you noticed. A better cut simple suit will have a bigger impact and make a better impression
The bottom hem of your trousers should just touch the top of your laces if youre going for a formal look. An ankle crop is now a good thing but wont be in a few years if youre looking for a suit that lasts
And there are plenty of options to choose from.
For smaller budgets, Topman has upped its game consistently over recent years. Cos has also been working hard to up its quality. Reiss still sits at a difficult mid-priced range but its tailoring service is excellent.
Advertisement
Tiger of Sweden offers excellent cuts but there is no way of escaping the city look with the range offered. For those wishing to spend more, Acne Studios and Burberry offer beautiful fabrics and a great eye.
If you really want to go for that one suit that you want to last a lifetime (or youre loaded), Thom Sweeneys bespoke tailoring service is a great place to start. But youre going to be spending £1,500.
It says a lot about fashion at the moment that were trying to teach young men old tricks.
Luckily, everyone can look better in a suit… as long as its tailored correctly.
MORE: Brooklyn Beckham looks straight from the set of Peaky Blinkers as he wears very curious outfit indeed
MORE: Burberry sells £230 cycling shorts and theyre already selling out
MORE: The cropped trouser: Are people ever going to stop rolling up their jeans past their ankles?
Advertisement
Advertisement