Fashion
Sarah Ferguson wears green dress for Princess Eugenies wedding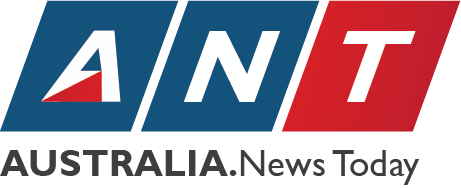 Whats Sarah Ferguson wearing for her daughter Princess Eugenies wedding?
Green, clearly.
Sarah Ferguson made quite the style statement as the wedding by arriving in a bright green dress, along with a matching hat.
The outfit has drawn comparisons to the green sweet from Quality Street.
She completed her outfit with sparkling emerald earrings and a nude toned bag.
She fist-pumped and waved to the crowds as she arrived.
The Duchesss dress is by a local Windsor company called Emma Louise Design, while her bag is a vintage Manolo Blahnik that her late mother Susan Barrantes carried at Sarahs wedding.
We dont yet know who designed her hat.
While most people are fans of the Duchess of Yorks bold colour choice, it has drawn some interesting comments on Twitter.
Where the Royal Family have previously honeymooned
Prince William and Kate Middleton
Married: Friday 29 April 2011
After their lavish wedding at Westminster Abbey, Kate and William put their honeymoon on hold for 10 days while William headed back to work as a search-and-rescue pilot.
While they tried to keep their honeymoon top secret, Kensington Palace eventually confirmed that the newlyweds were spending 10 days on a secluded villa on a private island north of the Seychelles. The island holds special memories for the Cambridges as it's the destination they jetted to when they got back together after a brief split in 2007.
It's understood they would have spent longer lapping up the luxury in the Seychelles but William's work commitments and their scheduled tour to the United States and Canada meant they had to cut it short.
Zara Phillips and Mike Tindall
Married: Saturday 30 July 2011
Zara and Mike tied the knot in Scotland in the Queen's Palace Of Holyroodhouse. They delayed their honeymoon for three months.
The couple chose Cyprus, staying at the Columbia Beach Resort near Limassol, which overlooks Pissouri Bay.
Peter Phillips and Autumn Kelly
Married: Saturday 17 May 2008
After marrying at St George's Chapel in Windsor in 2008, Peter and Autumn Phillips headed to Tuningi – a South African safari lodge on a 165,000 acre reserve.
Their honeymoon was marred with controversy when they allowed the resort to release three photos of them enjoying their honeymoon, in return for a discounted stay.
Queen Elizabeth II and Prince Philip, Duke Of Edinburgh
Married: 20 November 1947
After their wedding ceremony at Westminster Abbey, Queen Elizabeth and Prince Philip headed to Broadlands House in Hampshire, which was owned by Philip's uncle Lord Mountbatten.
They then enjoyed a trip to Scotland where they stayed at Bikhall Lodge.
Prince Edward, Earl Of Wessex and Sophie, Countess Of Wessex
Married: Saturday 19 June 1999
Sophie Rhys-Jones married Prince Edward at St George's Chapel in 1999.
They followed Edward's mother, the Queen's, lead and spent their honeymoon in Scotland's Birkhall Lodge.
In fact, they ended up extending their break as they'd had such good weather while there.
Birkhall Lodge is also where the Queen and Prince Philip honeymooned, as well as Prince Charles and Diana and Prince Charles and Camilla.
Anne, Princess Royal and Mark Phillips
Married: Wednesday 14 November 1973.
Following their Westminster Abbey nuptials in 1973, Anne, Princess Royal and Mark Phillips wasted no time in jetting off to the Caribbean.
They boarded the Royal Yacht Britannia in Barbados and enjoyed a tour of the Caribbean islands, with a few thunder storms thrown in. Their honeymoon ended on the Galapagos Islands.
Prince Charles, Prince Of Wales and Diana, Princess Of Wales
Married: Wednesday 29 July 1981
After Charles and Diana's iconic St Paul's Cathedral wedding in 1981, the pair enjoyed a luxurious three-month honeymoon.
First, the newlyweds headed to Broadlands House in Hampshire, which was owned by Prince Philip's uncle Lord Mountbatten.
They then headed to Birkhall in Scotland before going on a 12-day cruise around the Greek islands on the Royal Yacht Britannia.
Prince Charles, Prince Of Wales and Camilla, Duchess Of Cornwall
Married: Saturday 9 April 2005
Prince Charles and Camilla married in a civil ceremony service at Guildhall, Windsor, in 2005, before a blessing at St George's Chapel directly after.
Charles' second honeymoon was much like his first – they honeymooned in Birkhall Lodge before heading to the Greek islands on board a luxury yacht.
King George VI and Elizabeth Bowes-Lyon, The Queen Mother
Married: Thursday 26 April 1923
After their wedding in Westminster Abbey – which was the first royal wedding to really involved the public and was done to lift people's spirits after the war, George and Elizabeth honeymooned in Surrey, England.
They stayed at the sumptuous Polesden Lacey, which was a country manor house owned by their friend, socialite Mrs Ronald Greville, and they played golf and tennis for much of their stay.
Next, they headed to Glamis Castle in Scotland, which Elizabeth's family owned, but she ended up coming down with a nasty cold thanks to the snow and rain. She said at the time it was 'not a very romantic disease'.
Princess Margaret and Antony Armstrong-Jones
Married: Friday 6 May 1960
Following their marriage at Westminster Abbey, Princess Margaret and her photographer husband Antony Armstrong-Jones, later the 1st Earl Of Snowdon, headed on their honeymoon.
The pair toured the Caribbean for six whole weeks, on board the Royal Yacht Britannia, visiting islands including Trinidad, Antigua and Mustique.
Prince Andrew, Duke Of York and Sarah Ferguson, Duchess Of York
Married: Wednesday 23 July 1986
Following their marriage in Westminster Abbey, the Duke and Duchess Of York headed on honeymoon in an open carriage, complete with a paper mache satellite dish and sign that read 'Phone Home', as well as a giant teddy bear, all placed there by Diana, Edward and Viscount Linley, Princess Margaret's son.
They boarded a royal jet – with the back door emblazoned with the words 'just married' – and flew to Azores where they enjoyed a five-day cruise around the Atlantic on the Royal Yacht Britannia.
Some of the islands they visited they could only enter access via a rubber dinghy.
Wherever Harry and Meghan went, if, indeed, they have been, one thing we want to know is: did they wear those swimsuits they were gifted or not?
MORE: Who are Princess Eugenies bridesmaids and is Princess Beatrice maid of honour?
MORE: When did Prince Andrew and Sarah Ferguson divorce and why – a look at their 10 year marriage
Advertisement
Advertisement