Sports
De Minaur set to move to career-high ranking, despite loss in Shanghai
There was no Shanghai surprise for rising Australian star Alex de Minaur, who was swiftly dispatched from the third round of the masters series tournament by Alexander Zverev on Thursday.
De Minaur carried hopes of pushing the world No.5 after taking him to a fifth set tie-breaker in their Davis Cup encounter earlier this year.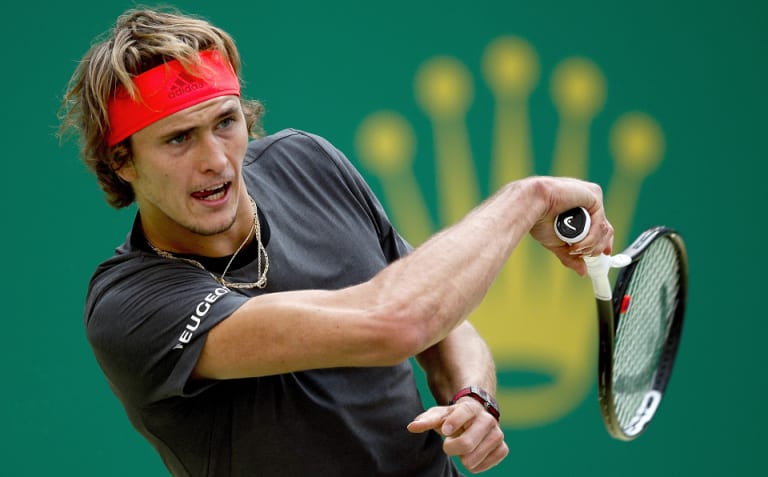 But the match played out more like their Washington final in August – won comfortably be Zverev – as the German scored a comfortable 6-1, 6-4 win.
De Minaur began to find his feet a little more in the second set and had two break points to level the match at 4-4 but couldn't get the job done.
Still, it was another step forward for the 19-year-old in Shanghai, his last 16 appearance expected to propel him to a career high No.31 next week.
Advertisement
It also keeps him well-positioned for a seeding at January's Australian Open.
Zverev will face Britain's Kyle Edmund after the 11th seed conquered Chile's Nicolas Jarry 7-6 (7-5), 6-3 to advance.
Meanwhile, Novak Djokovic earned a revenge win over Italy's Marco Cecchinato to enter the quarter-finals with an eventual 6-4, 6-0 stroll.
The 14-time grand slam champion, who won the Wimbledon and US Open titles this year, had his run at the French Open stopped by Cecchinato in a shock quarter-final defeat in June.
And Djokovic, who has won the Shanghai title three times, did not have an easy start to the rematch.
The Serb threw down his racquet in frustration after he missed three chances to break in the third game, before he was pushed behind the baseline by Cecchinato and forced to save two break points to remain level at 2-2.
Cecchinato eventually wilted with a netted backhand in game seven to fall behind 4-3 and Djokovic's early unsettlement began to ease as he served out the first set after a 45-minute battle.
The 31-year-old broke Cecchinato twice in the second set, as the pressure started to turn on the Italian 16th seed, to race 4-0 ahead.
DPA