Middle East
After 200 days living in airport, Syrian man arrested by Malaysian police
Hassan al-Kontar fears being deported to Syria and being forced to join Bashar al-Assad's army
Rights groups are calling on Malaysian authorities to release a refugee threatened on Tuesday with deportation to Syria after living in a Malaysian airport for more than 200 days.
Hassan al-Kontar was removed from Kuala Lumpur International Airport late on Monday, having been stranded there since March after failing in his attempts to gain asylum in Ecuador and Cambodia, and then being refused entry on his return to Malaysia.
Kontar has refused to return to Syria, fearing he would be forced into military service to fight in the country's ongoing civil war.
But that could be Kontar's reality after the head of Malaysia's Immigration Department, Datuk Seri Mustafar Ali, told reporters on Tuesday they planned to contact the Syrian embassy.
Mustafar said Kontar was living in a "forbidden zone" of the airport, only intended for passengers boarding flights.
The nightmare is being deported to Syria

– Refugee volunteer
Kontar was stranded in the airport's transit zone after Malaysian officials denied him entry.
A volunteer working with Kontar and other refugees in Malaysia told Middle East Eye they felt "crushed" by the news.
"It [has] haunted me since last night. The nightmare is being deported to Syria," they said.
Kontar had been talking to the volunteer before he was detained and in messages sent before they lost contact at 10:40pm local time said he had been surrounded by 12 police officers, who took him and his belongings.
"Malaysia should recognise that Hassan al-Kontar could face serious persecution if he is forced back to Syria. Theres no acceptable reason for this arrest," said Phil Roberyson, Asia director for Human Rights Watch.
"The new Malaysia government needs to step in now, tell Immigration to immediately release him, and solve this situation in accordance with human rights and humanitarian principles. Whats really needed is high level intervention by senior Malaysia politicians to stop Immigration police from acting on their threats to force him back into a war zone."
Kontar had applied for asylum in Canada but the process could take more than a year more, leaving him stranded in the meantime.
His bid has been supported by a group of local campaigners who also helped raise funds for the process.
"We hope that we find a safe solution," said one of the campaigners, Laurie Cooper, adding that they were trying to confirm details of his current situation.
Kontar was living in the United Arab Emirates when the war broke out and ended up losing his Syrian passport when the embassy refused to renew it.
He was later sent to a detention centre in the UAE before briefly obtaining a short-term passport renewal that allowed him to travel to Malaysia, one of few countries that allow Syrians to enter without visas for short stays.
He was later turned away by airlines and border officials while trying to travel on to Ecuador and Cambodia and then on return to Malaysia, leaving him stranded in the airport.
Keke challenge airport style . Yes its really dangerous I almost got hit by a PLANE .
The only sure thing that if I am going to impress someone in the future I should never dance in front of her… NEVER
#KekeChallenge #airport_is_my_home#syrian_stuck_at_airport pic.twitter.com/KHa2KoNNi0

— Hassan Al Kontar (@Kontar81) August 1, 2018
Since then, Kontar has been offered few solutions and was wary of an unofficial offer to enter Malaysia under a scheme that would have offered him little to no protection from immigration raids.
No protection
Refugees in Malaysia live precariously because the country is not a signatory to the 1951 Refugee Convention, the key document that underpins the work of the United Nations' UNHCR refugee agency and established the principle that refugees should not be returned to a country where they face a serious threat to their lives or freedom.
"The man claimed that he does not want to return to Syria because he is afraid of becoming a soldier there, or whatever his real reason is… but we need to have closure here," said Mustafar Ali.
Kontar has insisted that he will not fight in Bashar al-Assad's army, which has taken back control of almost the entire country from opposition rebels and militant groups.
READ MORE ►

'We're stuck': The Syrians stranded in airports around the world
He has also always repeated that his situation is not unique but a result of a war that stranded hundreds of thousands of Syrians, who feel they cannot return home but find they have few options for travelling to a safe country.
During his months-long stay in the Malaysian airport terminal, Kontar has regularly tried to entertain himself by posting on social media his comedic takes on his situation, or simply about the monotony of his life.
He has often spoken about the difficulty of living in a place where the lights are always on, where he cannot escape the cold of the air conditioning and where there is constant noise from passengers passing through.
Only hours before being removed from the airport on Monday, Kontar posted a slideshow of photos of himself and his family in Syria, narrated with a motivational speech about chasing dreams.
"There will be a lot of obstacles that will face during the journey of your life and you will have to face it as it comes," he said.
[contf]
[contfnew]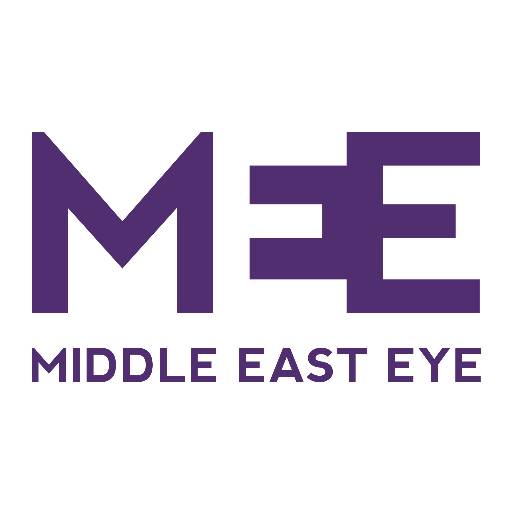 [contfnewc]
[contfnewc]