Fashion
Dog who lost all his fur to rare condition wears Burberry-style coat now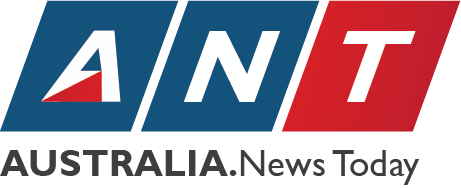 Fraser the four-year-old poodle seriously slays in his Burberry-style doggie coat which he wears everywhere.
The black doggo doesnt just have a kicking style sense though, he was given the suit after he lost all his fur due to a rare disorder.
Little Fraser went bald because of a condition called Sebaceous Adenitis, a rare type of inflammatory disease that affects the skin and glands of young and middle-aged dogs.
His owner Elaine, from Cheadle, Staffordshire, had the check patterned outfit specially created in the style of the Burberry fashion house.
He hates going out in the wet, I certainly wouldnt like to go out with nothing on in this weather, she said.
Fraser causes a stir wherever he goes, especially with school children who laugh and say "look at that dog".
Elaine explained that the Burberry pattern is his new winter coat but hell get a lighter weight one for the summer.
Advertisement
Advertisement
And when Fraser goes out in the sun he has to have sun-cream put all over him to stop him from getting burnt.
He also has to be bathed every week with a special shampoo as well as treatment from the vet, but Elaine is sure Fraser is going to become fully bald eventually.
The symptoms first started to appear when he was nine months old and has been getting worse in the years since – the hair on his chest is starting to go now.
But hes really happy and enjoys just laying on the bed and staring out the window.
Hes very playful but he just doesnt like going out in the rain.
The trendy piece was made by designer Aileen Perry, 54, from Scotland.
She said: Frasers such a bonny wee dog but hed lost most of his lovely black hair and was thoroughly miserable with the cold and wet.
She can make up to two dog suits a day and charges between £63 and £110 depending on the size of dog.
Aileen now exports them as far afield as Europe, America, Canada, and Tasmania.
As Elaine is disabled, she was unable to measure Fraser for the fitting so Aileen put out an ad asking for able-bodied people to do the job for her.
Advertisement
Advertisement
A construction site manager eventually drove 45 minutes to help Elaine out. The town rallied together, liaising with the designer as Elaine was unable to do so.
They also put the suit on Fraser to make sure it was a snug fit.
Fraser now loves all the attention he gets.
What is Sebaceous adenitis
Sebaceous adenitis is a rare type of inflammatory skin disease that affects the skin glands of young and middle age dogs. This condition most commonly affects poodles, Akitas, and Samoyeds, although other breeds – and some cats (rarely) – can also be infected.
There are two main types of sebaceous adenitis. One type occurs in long-coated animals, and the other type occurs in short-coated breeds. The signs and symptoms of sebaceous adenitis in long-coated breeds include the following symptoms:
Alopecia
Odor along the hairline
Small clumps of matted hair
Casts forming around the hair shaft
Hair that becomes dull and brittle or coarse
Intense itching along the hairline and scratching
Bacterial infections along the hair follicle
Silver/white scales on the skin
Clusters of skin lesions that form in certain areas of the head
MORE: The goodest boy ever saves the life of an abandoned baby koala
MORE: Dog has 3D-printed titanium skull fitted to treat unusually large brain tumour
Advertisement
Advertisement