Movies
Everything we know about Joaquin Phoenixs DC origins film The Joker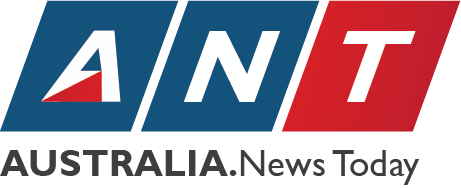 Joaquin Phoenixs The Joker will follow in the footsteps of Jack Nicholson, Heath Ledger, and Jared Leto when it comes to playing the DC villain on the big screen – but the biggest difference?
No Batman.
Todd Philips new take on the DC villain is still under wraps but new set pictures from the past few days have offered some clues to what fans can expect from the upcoming movie.
Phillips, who is best known as the director of The Hangover trilogy, is co-writing and directing the movie, which is a part of the DC Extended Universe that includes films like Justice League and Wonder Woman.
But as this movie itself is set to be a standalone, and will not in anyway tie-in with the Suicide Squad timeline establish by David Ayers, what exactly will we see on screens?
Advertisement
Advertisement
No Batman?
We cant rule out any appearance by Bruce Wayne however recent pap shots from the set in Manhattan show the Joker riling up a crowd of protestors who are not happy with the candidacy of Thomas Wayne for Mayor of Gotham.
Thomas is of course Bruces father, which would suggest if Bruce is to appear in the film it more than likely means he will show up as a baby or potentially a young boy, but not the caped crusader we know.
This is definitely an origins story:
Warner and DC had already teased the history of the Joker would be the focus for this new film, and set pictures of Joaquin prove that as not only do we see him in costume as the Clown Prince Of Crime but weve also seen him as Arthur Fleck.
This name however is not strictly speaking canon, as Phillips has invented the name with the intention to show the origins of one of the most diabolical villains in comic book history but one whom little is known about.
The Joker in the comics never reveals his real name, and the closest the character has ever come to discussing his origins in in comic series The Killing Joke in which he says: Sometimes I remember it one way, sometimes another … if Im going to have a past, I prefer it to be multiple choice!
That same series attempts a back story for the villain, revealing him to be an average man who attempts to become a stand-up comedian to support his pregnant wife and family but how one bad day can change someones life forever.
Advertisement
Advertisement
Pictures taken by Insider show the set has created Ha-Has Talent Agency, whom Fleck auditioned for, so its clear the film will lean heavily on author Alan Moore and illustrator Brian Bollands story.
Will Thomas Waynes murder be revealed?
Pictures from the set show the Joker causing chaos (although when isnt he?) in a subway station, riling up protesters who are marching against Wayne.
Posters read "Fascist Wayne is to blame and Blame Wayne which suggests the film will delve into Waynes dodgy dealings, how they affect the Joker, and perhaps even suggest Wayne is a part of the mob, an idea recently presented in Telltales video game adaptation of The Dark Knight.
We could therefore also learn exactly how Batmans parent died. (It was always claimed to be in cold blood but in a city like Gotham there has to be more to that story.)
Easter Eggs galore:
In this one picture alone, we can see that Phillips story will offer DC fans a lot tasty Easter Eggs to discover, with the subway map featuring a host of nods to DC Comics.
Wayne Avenue is an obvious reference the Wayne Family, while Kane County in the left hand corner focuses on Martha Waynes side of the family.
The Amusement Mile district is home of the amusement park where The Killing Joke was set, while the district of Snyder is a nod to DCEU director Zack Snyder, Nolan Lane is named after Christoper Nolan, director of Dark Knight trilogy, and Prince Street, presumably named after the late artist who worked on Tim Burtons 1989 Batman movie.
Advertisement
The Joker is set for release in the US on 4 October 2019; there is no UK release date set.
MORE: Todd Phillips is not happy with paparazzi roaming over the set of The Joker
MORE: Joaquin Phoenixs Joker look revealed in new footage of actor in full make up
Advertisement
Advertisement