Middle East
Regime change in Iran 'not American policy', says Trump adviser John Bolton
'What we want is massive change in the regime's behaviour,' Bolton told reporters (AFP)
Sanctions that the US reimposed on Iran have been more effective than expected, though regime change there is not part of Washington's policy, President Donald Trump's national security adviser said on Wednesday.
The Trump administration renewed a set of sanctions this month after withdrawing from the 2015 international nuclear deal with Iran, which Washington regards as insufficient for denying Tehran the means to make an atomic bomb and as a spur for its meddling in neighbouring Middle East countries.
'Just to be clear, regime change in Iran is not American policy. But what we want is massive change in the regime's behaviour'

– John Bolton, US national security adviser
Iran has taken a defiant stance to the US turnaround, rattling other world powers where some businesses have been debating whether to divest from the country.
"Let me be clear, the reimposition of the sanctions, we think, is already having a significant effect on Iran's economy and on, really, popular opinion inside Iran," National Security Adviser John Bolton told Reuters during a visit to Israel.
At a news conference in Jerusalem on Wednesday, Bolton was asked whether the United States had discussed any plans with Israel on how to capitalise on economic protests in Iran and if the demonstrations posed any tangible threat to the Tehran government.
"Just to be clear, regime change in Iran is not American policy. But what we want is massive change in the regime's behaviour," Bolton said.
The Iranian economy has been beset by high unemployment and inflation and a rial currency that has lost half its value since April. The reimposition of sanctions could make matters worse.
A second tranche of sanctions on Iran's banking and energy sectors, set to be imposed in November, is expected to have an even bigger impact on the country's economy.
Thousands of Iranians have protested in recent weeks against sharp price rises of some food items, a lack of jobs and state corruption. The protests over the cost of living have often turned into anti-government rallies.
"I think the effects, the economic effects certainly, are even stronger than we anticipated," Bolton said.
"But Iranian activity in the region has continued to be belligerent: what they are doing in Iraq, what they are doing in Syria, what they are doing with Hezbollah in Lebanon, what they are doing in Yemen, what they have threatened to do in the Strait of Hormuz."
The strait is a strategic waterway for oil shipments which Iran's Revolutionary Guards have threatened to block in response to Trump administration calls to ban all Iranian oil exports.
'Very clear' choice
The sanctions which Washington imposed earlier this month target Iran's trade in gold and other precious metals, purchases of US dollars and its car industry.
Germany called on Tuesday for Europe to set up payment systems independent of the US if it wants to save the Iran nuclear agreement.
READ MORE►
European powers have been scrambling to ensure Iran secures enough economic benefits to persuade it to stay in the deal. This has proven difficult, with many European firms wary of far-reaching financial penalties levied by the Trump administration. French oil group Total announced this week it has pulled out of a major gas project in Iran.
"We expect that Europeans will see, as businesses all over Europe are seeing, that the choice between doing business with Iran or doing business with the United States is very clear to them," Bolton said.
"So we will see what plays out in November. But the president (Trump) has made it very clear – his words – he wants maximum pressure on Iran, maximum pressure, and that is what is going on."
He added: "There should not be any doubt that the United States wants this resolved peacefully, but we are fully prepared for any contingency that Iran creates."
During an interview this week with Reuters, Bolton also said:
Turkey had made a "big mistake" not releasing imprisoned US pastor Andrew Brunson. "Every day that goes by that mistake continues, this crisis could be over instantly if they did the right thing as a NATO ally, part of the West, and release (him)… without condition," he said.
The Trump administration is not discussing US recognition of Israel's claim of sovereignty over the Golan Heights. "I've heard the idea being suggested, but there's no discussion of it, no decision within the US government," he said.
US funding cuts to UNRWA were "long overdue": "UNRWA is a failed mechanism. It violates standard international law on the status of refugees. UNRWA's programme is the only one in history based on the assumption that refugee status is hereditary, and I think it is long overdue that we have taken steps to reduce funding," he said. "Much of UNRWA's expenses really go to perpetuating the refugee status of the Palestinian people, and I think that's a mistake. I think it's a mistake from a humanitarian point of view … a perpetuation of an unnatural status."
Claims that Palestinians are the only refugees to pass on their status to their descendants have been disproved, as UNHCR allows for dependants of refugees to obtain derivative refugee status, and other populations, such as the Sahrawi, also inherit refugee status from generation to generation if they have not been granted citizenship by their host country.
[contf]
[contfnew]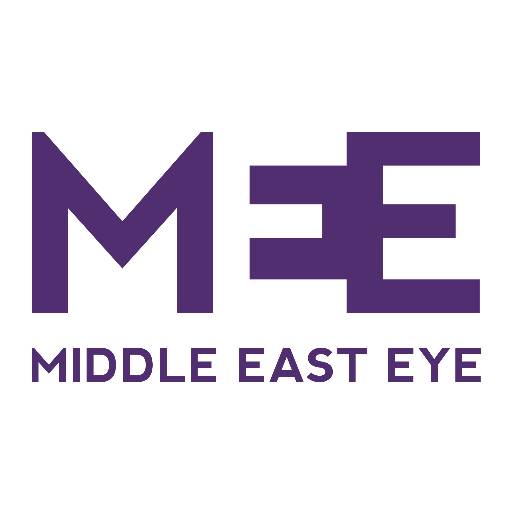 [contfnewc]
[contfnewc]