Sports
Are Penriths cardiac kids set to emulate JTs Cowboys?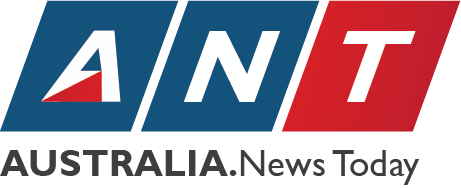 Their fans have aged a lifetime in the space of one season, but Penrith's cardiac kids will be hoping history is about to repeat all over again after a year of dramatic comebacks.
Just days after Panthers players conceded a repeat of their slow-starting ways would be the quickest way to be bounced out of the finals, they might have very good reason to think they can go all the way given their flurry of miracle wins.
In statistics uncovered by Champion Data spanning back to 2008, only one other team has recorded as many come-from-behind wins when trailing by 10 points or more during the one year.
That team was the Johnathan Thurston-led Cowboys in 2015, who produced the ultimate great escape in that year's grand final when downing the Broncos in golden point.
The Panthers have already matched North Queensland's haul of seven victories when trailing by double digits – and they still have three regular season matches and a finals series to follow.
Advertisement
And while they'll be the first to admit their form hasn't been up to scratch in recent weeks, setting a new mark for Houdini acts in the last decade alongside the Cowboys has fuelled confidence the mountain men can repeat North Queensland's heroics of three years ago.
"I dont know whats going on, but we tend to get ourselves into a bit of a rabble," prop Reagan Campbell-Gillard said. "Things arent working with how we want them to and frustration sets in.
"Its pleasing we can actually come back from [scorelines] like that. It is pleasing we can actually get the two points and have a bit of breathing space in the top four. We can back our club and back our team with the confidence weve got."
The Panthers' latest heart stopper came against the Titans when Nathan Cleary potted the winning field goal in extra time after the visitors had erased a 10-point deficit in the last five minutes.
It was the third straight week the Panthers had recovered to win having trailed by 10 points or more at some stage during a match.
I think when things start clicking – hopefully soon – we can really solidify ourselves in the top four and doing something special

Tyrone Peachey
"Were winning games and were playing really, really bad," fullback Tyrone Peachey said. "I think when things start clicking – hopefully soon – we can really solidify ourselves in the top four and doing something special. We cant be too angry about it."
Added Josh Mansour: "Its definitely not good for the heart, but its good we keep fighting to the end I guess. Thats a massive positive we can take, especially into finals footy. If we can rectify those starts I think we can be a good footy team."
The Panthers have been behind at the 20-minute mark in 12 of their 21 matches this season, but have a remarkable record of closing out games winning the last quarter 16 times this season according to Champion Data.
Only the Storm have a record which is anywhere near that of Penrith's, the premiers shading the last 20 minutes in 14 of their 21 clashes in 2018.
HOUDINI PANTHERS
Penrith wins when trailing by 10 points or more this season:
* Round 1 (Eels): trailed by 14, won 24-14
* Round 2 (Rabbitohs): trailed by 14, won 18-14
* Round 8 (Bulldogs): trailed by 10, won 22-14
* Round 14 (Raiders): trailed by 10, won 23-22
* Round 20 (Sea Eagles): trailed by 18, won 28-24
* Round 21 (Raiders): trailed by 14, won 40-31
* Round 22 (Titans): trailed by 10, won 17-16 (in golden point)