Sports
Is it time for the old men of football to take a back seat?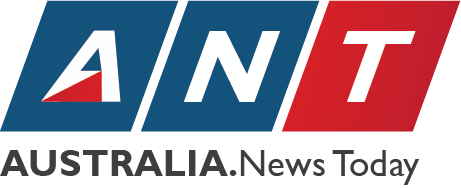 In the cut and thrust of the "look of the game" crisis engulfing the AFL is the debate about "who knows best".
Many of the most vocal detractors of the modern game are older fans or former players who have seen the game played and transform over many years and decades. Put simply theyve watched a lot of footy in their time and they reckon the current games not up to scratch.
But a younger generation of fans, players and coaches are hitting back. Their argument is that theres nothing wrong with todays style of play and, to put it bluntly, they fear the game is going to be hijacked by a bunch of old blokes reminiscing about the good old days.
Former Hawthorn champion and current West Coast assistant coach, Sam Mitchell, recently stated on radio that the criticisms of the game are being led by the media and older generations.
"Always, the older generation get a bit frustrated because its not in the glory days of their old times," he said.
Advertisement
Meanwhile younger fans are not convinced older types are the right people to try to fix it.
As one young footy fan tweeted in response to the AFL announcing that their "look of the game" committee would include the likes of Mike Sheahan (71), Malcolm Blight (68), Leigh Matthews (66), and Gerard Healey (57): "God help footy fans if any of these old farts suggestions to fix the state of the game get implemented."
But whats wrong with the older generation changing the game and calling the shots on how to do it? Do you have to be under 50 to be "with it" enough to be able to know the way forward?
AFL legend Kevin Sheedy once mused that while world political leaders and corporate CEOs are seen to be hitting their straps in their 50s and 60s, in sport youre seen as past your best and often put out to pasture.
He might be right.
For example, the average age of an AFL coach is 46 with not one current coach over the age of 60. The oldest coach, Chris Fagan, has just celebrated his 57th birthday. Compare that with overseas sporting competitions such as Americas NFL, which last year had six head coaches over 60 and an average age of 52. The top flight football competitions in France (51), Spain (50), England (50) and Italy (50) all had averages of 50 or above last year.
You might consider these differences to be marginal, but it seems in the AFL no coach would look forward to their 50th birthday, much less their 60th.
So, how do we value youthful exuberance, enthusiasm and modern perspectives against experience and wisdom?
Yes, sport is a dynamic industry that needs to place strong emphasis on appealing to younger generations who they want to nurture into lifelong fans. But, too often it seems the value of your stocks plummet with each birthday you have over 50 and by 60 youre in danger of being completely irrelevant.
But should it not be that we value those whove been around the block a few times and experienced the game in its many phases? Age alone, whatever the number, should not discount you from discussions about the game, its tactics and its public appeal.
Perhaps this in itself is something learned over time. As Oscar Wilde once said, "I am not young enough to know everything."
Plus, just because you like something now, doesnt mean it wasnt once even better. And, just because someone is over 60 and recounts how things were back in the "good old days", doesnt mean they are simply reminiscing about a bygone era, nor that theyre out of touch.
In fact, its often the older generations that draw on their experience and wisdom to inspire, lead and convince others to follow in sport and in life. Its worth remembering Nelson Mandela became the president of South Africa at 76, a position he held into his 80s.
For the record Im 35, or depending on how you look at it, about 25 years from being irrelevant.
Sam Duncan is an Age columnist and a lecturer in sports media.
Most Viewed in Sport
Morning & Afternoon Newsletter
Delivered Mon–Fri.