Middle East
Israeli warplanes pound Gaza in response to burning kites
Explosions light up Gaza's skyline on Monday following air strikes by Israeli warplanes (AFP)
Israeli warplanes on Monday conducted air strikes in the northern Gaza Strip in response to incendiary kites being sent into Israeli territory, the military said, hours before a Palestinian died after reportedly trying to cross the Gaza fence.
Israel said it had carried out nine strikes targeting two Hamas compounds and one Hamas weapons manufacturing site and photos showed explosions lighting up the Gaza City skyline.
Colourful kites decorated with flags, slogans and patterns have become a symbol of resistance in the face of overwhelming Israeli military force during weeks of demonstrations.
Some with flaming tails have also been flown towards Israeli territory, causing several fires in farmlands and forests adjacent to Gaza and prompting Israeli officials to warn that kite fliers risk being targeted by snipers.
The Israeli army on Saturday wounded two Palestinians in the Gaza Strip attempting to launch balloons across the border into Israel, officials said.
Footage of last nights IAF strikes of military objectives in the northern Gaza Strip belonging to the Hamas terror organization pic.twitter.com/ZKbmDIb465

— IDF (@IDFSpokesperson) June 18, 2018
The Israeli military said on Twitter on Monday that the air strikes had been launched "in response to arson and explosive kites and balloons that've been launched into Israel".
It said it held Hamas responsible for all "violence emanating from the Gaza Strip".
READ MORE ►

Fishing for drones: How Gaza's kite fliers are taking on Israel with nets
At least 130 Palestinians in Gaza have been killed by Israeli gunfire in the same time span. No Israelis have been killed.
Gaza's health ministry said one person had died east of Gaza City on Monday and named him as 24-year-old Sabri Ahmed Abu Khader.
The Israeli army told Middle East Eye that a man was killed by an unspecified "explosion" when a group of Palestinians tried to breach the fence to cross into Israel.
Palestinians are calling to return to the homes their families fled or were forced from in 1948 during the violent which led to the creation of Israel.
Gaza has been blockaded by Israel since Hamas took control of the territory in 2007 after winning elections the previous year. The two sides have fought three wars since 2008 and observe a tense ceasefire.
Protesters in Gaza last week told Middle East Eye they intended to continue launching their kites despite the risk of getting shot, with some attaching fishing nets to their tails in an attempt to disrupt Israel drones operating in the skies over Gaza.

Kite fliers in Gaza prepare to launch a kite decorated with the Palestinian flag (MEE/Mohammed Asad)
Many young people and children have joined protest camps where the kites are built and decorated with flags and slogans.
Some refer to the kites as a "new generation of F-16s", a reference to the Israeli fighter jet often seen in the skies over Gaza.
"The reason why these youth and children moved from flying harmless kites to burning ones is the way Israeli forces responded since day one," Warda al-Zebda, a 37-year-old woman, who participates frequently in the protests, told MEE.
"People here have become aware that whether they use peaceful methods or not, they will always be faced with excessive force and showered with live ammunition; the result is always the same."
[contf]
[contfnew]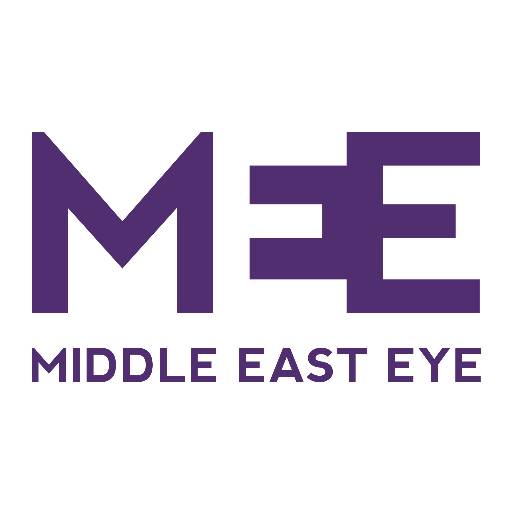 [contfnewc]
[contfnewc]