Sports
England have World Cup racism plan, Rose tells family to stay at home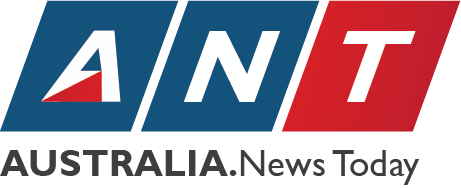 England have a plan to deal with any cases of racism that emerge at the World Cup, manager Gareth Southgate said on Wednesday after fullback Danny Rose said he had told his family not to come to Russia for fear of racism.
But he said it was unlikely to involve walking off the pitch.
"The players, like everyone else, don't really know what to expect," he said. "We have had conversations explaining that. We are all hopeful that it will go well, but we are having conversations in case [racism] happens.
"We have a plan in place. We have personal support, team support and official protocol in place," Southgate told a news conference.
Rose, who suffered personal racial abuse when he played for England's under-21s in Serbia in 2012, told the Evening Standard "I've told my family I don't want them going out there because of racism and anything else that may ­happen."
Advertisement
Southgate said that the players and staff had discussed the issue but suggested that, if there were incidents, leaving the field was not likely to be an option.
"In an idealistic world people would say to walk off the pitch but that means we would be thrown out of the tournament, which … many people would agree with.
"I don't think the players would want that because they have worked all their lives to play at a World Cup. It's important to get the balance right but it will be tough to please everybody. I think everyone knows how tight-knit a group we are," he added.
The England manager, who said his team were "the most diverse" to be sent to a World Cup said he had sympathy for Rose over the issue.
"I wasn't aware of the conversation he had had with his family. Everything else he has said he talked to us about because we had a meeting with the players a few nights ago.
"For the benefit of the other players I asked him to share his experiences in Serbia. What was clear was that he felt let down by the authorities, and that was sad to hear.
"He is part of our team and part of our family for the next few months, so we intend to protect our players. No one knows what is going to happen in Russia but he felt there could be something his family experiences and he thought that might distract from his football."
"I sympathise 100 percent. He has had a personal experience of that. I asked him in front of the group because it might be helpful for the younger members of the group to hear that.
"He talked about the fines that seem to have not had any impact.
"We have this situation because of a lack of education, generally speaking. We are decades into having a multi-racial society and we are far from perfect. And other nations are sadly still not at the same stage that we are," he added.
The England manager said he hoped his team would serve as an example of multiculturalism working.
"The biggest impact we can have is as one of the most diverse squads to have left England, and the way that they all get on, and hopefully, that message will come through."
Most Viewed in Sport
Morning & Afternoon Newsletter
Delivered Mon–Fri.