Middle East
Anti-Muslim US police trainers thrive in unregulated industry
Courses on Islam are part of yearly training hour requirements that officers need to meet (Reuters)
In early May, a former FBI agent named John Guandolo travelled to a Baptist church on the outskirts of the Texas city of San Angelo to teach local law enforcement officers a course on Islam and militant threats to the United States.
Such courses are routine. Across the country, American cops take classes on everything from knife defence and tactical entry to LGBT awareness, impartial policing and de-escalation techniques. These courses fulfill yearly training hour requirements officers need to meet and help them better serve the public.
But wherever Guandolo goes, controversy often follows. Civil rights groups consider him to be a propagator of anti-Muslim conspiracy theories whose goal is not to educate, but to promote distrust of Muslim Americans.
He has called Islam "barbaric and evil". On his Twitter account, he posts images of airport security staff he believes to be Muslims, calling them terrorists, and of American mosques he believes to be part of a vast, subversive and secret Islamic conquest of the United States. These views dominate his classes.
"He shouldnt be training any cops with his beliefs," said Heidi Beirich, the director the Southern Poverty Law Centers Intelligence Project, which monitors hate groups in the US. "He shouldnt be training anybody."
After complaints about Guandolo, the Texas Commission on Law Enforcement, the body responsible for overseeing police training programmes, refused to issue training credit for the course, saying it "provided no training value for law enforcement attendees" and was an "overly broad characterisation of an entire subset of the population".
One of many
Guandolo is only the most visible member of a cottage industry that spreads anti-Islam sentiment among law enforcement officers under the guise of counter-terrorism training.
With law enforcement officers around the country required to meet state requirements on training hours every year, there is great demand for private companies and individuals that offer such courses.
That demand, coupled with a lack of oversight on the federal and state level, has created room for Guandolo and similar figures to operate and prosper.
In March, the Georgia Association of Chiefs of Police pulled support for a similar training course instructed by former police chief David Bores that the American Civil Liberties Union called "inflammatory, hateful and potentially unconstitutional".
A group called Sharia Crime Stoppers offers "certified law enforcement training" sessions that teach that the Muslim Brotherhood has infiltrated the US government and that mosques in America are a symbol of conquest.
Even more legitimate-looking training companies may not be immune to biased training. Blue Shield Tactical Systems offers courses on de-escalation and leadership alongside terrorism. One of its terrorism trainers, however, has written about how Muslim communities are infiltrating America with the aim of taking it over.
As anti-Islam trainers have learned to keep a low profile to avoid the kind of blowback that Guandolo regularly faces, Islamophobia watchers in the US worry that the industry of anti-Islam trainers is larger than it appears.
"You just have this really toxic and really dangerous environment where Muslim individuals, Muslim communities are stigmatised and criminalised and real bias is being trained and taught to law enforcement," said Kristin Garrity Sekerci, a senior research fellow at Georgetown Universitys Bridge Initiative, which focuses on combating Islamophobia.
'Absolutely no regulation'
While local law enforcement departments show an enormous demand for outsourced training, many courses and their instructors face little to no vetting or regulation.
The Texas Commission on Law Enforcement (TCOLE) found that Guandolos course in San Angelo was inappropriate only after it sent one of its employees to it. In refusing to issue credit for the course, the commission said it lacks the ability to pre-screen classes.
"With approximately 1.8 million hours of training conducted each year, the vast majority without controversy, TCOLE simply does not have the resources to do so," the commission wrote in a letter to the Texas Observer. "We therefore place a great deal of trust in, and responsibility on, its training providers."
A mosque is claiming land. Think of a mosque as a mixture of an embassy…a military outpost, an Islamic university or school and a house of prayer all wrapped in one.

–John Guandolo during training course in Arizona
Texas is not an exception to the rule. Maki Haberfeld, an expert on police training programmes and a professor at New Yorks John Jay College of Criminal Justice, said private police training is a largely unregulated industry, with no federal oversight and very little state regulation.
The result, she said, is unqualified trainers teaching local law enforcement.
"Many of them have no background as police trainers, but theyre part of the way American police forces are trained," Haberfeld said. "Its really up to the police chief or the head of the police academy who will deliver training. Theres absolutely no regulation of it."
"Basically its who you know, who the commissioner knows, how much they charge. Its very concerning," she added. "Its not that they are specifically looking for some anti-Islam police trainers, its just part of the dysfunctional approach to police training."
Teaching that Islam is the enemy
Several recordings which recently surfaced cast a light on what Guandolo taught local cops.
In the San Angelo class, an audio recording by the Texas Commission on Law Enforcement showed that Guandolo told law enforcement officers that the vast majority of Islamic centres in the US were fronts for the Muslim Brotherhood.
He also said that "moderate" Muslims will turn militant if told to do so; that Muslims are obligated to lie to non-Muslims; and that there was nothing particularly more "extreme" or "radical" about the Islamic State (IS) group than Islam as it is practiced by everyday Muslims.
In a video of a class in Arizona last year that was secretly filmed by Al Jazeera, Guandolo sought to paint mosques in America as vehicles of conquest.
I think having somebody sit in a room for a few hours and listen to the complete demonisation of Muslims that Guandolo believes cannot be a good thing.

-Heidi Beirich, Southern Poverty Law Centre
"So whats a mosque? Dont say a Muslim church – I hear that all the time," he said. "A mosque is claiming land. Think of a mosque as a mixture of an embassy…a military outpost, an Islamic university or school and a house of prayer all wrapped in one. Thats what a mosque is."
Those combating Islamophobia say these kinds of lessons pose a real danger to Muslims living in the communities that these law enforcement officers serve.
"Can you imagine, after somebody takes this three-hour indoctrination course of hating Islam, the next time that officer would stop a Muslim family with a broken taillight? What would happen as a result?" said Ibrahim Hooper, a spokesperson for the Council for American-Islamic Relations (CAIR), a civil rights group that is regularly accused of being a terrorist front by Guandolo and other law enforcement trainers.
"Its just designed to create fear and division and promote bigotry and intolerance."
Hate crimes against Muslims have spiked in recent years, rising by 15 percent in 2017, according to CAIR. And Beirich, the Southern Poverty Law Centers Intelligence Project director, says anti-Muslim training renders Muslims even more at risk.
"I think having somebody sit in a room for a few hours and listen to the complete demonisation of Muslims that Guandolo believes cannot be a good thing," she said.
"The Muslim population is a small, vulnerable population in this country," Beirich added. "When you have somebody like Guandolo going in front of law enforcement and telling cops that all Muslims are terrorists or they dont deserve the same First Amendment protections or religious protections that everybody else gets, youre making that population even more vulnerable.
"Youre taking a group of people and saying theyre essentially enemies of America."
[contf]
[contfnew]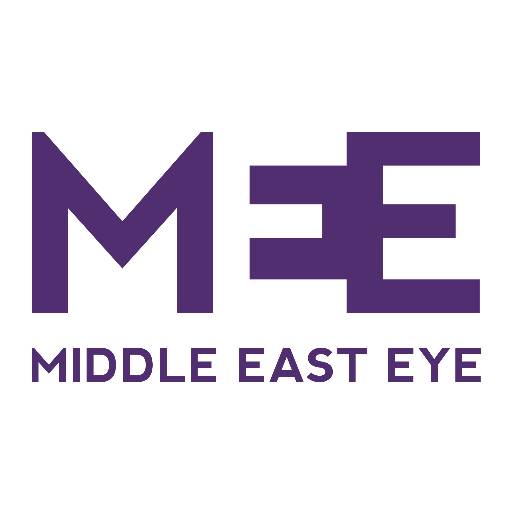 [contfnewc]
[contfnewc]