Middle East
'Stateless' Palestinians living in limbo in Canada
Hisham Shaban has crossed thousands of kilometres in search of asylum (MEE/Jillian D'Amours)
MONTREAL, Canada – Hisham Shaban has come a long way. In 2010, he left his home, parents and five siblings in Jabalia, a city in the northern Gaza Strip after surviving a deadly, 22-day Israeli military onslaught on the coastal Palestinian enclave.
"There was nothing," Shaban, 34, told MEE about life in Gaza under the Israeli blockade. "I didnt have a future."
Thus began a journey that would take him nearly a decade, and force him to traverse thousands of kilometres across seven countries, in search of asylum – and a better life.
Shaban first went to Turkey on a student visa. He then spent several years on the Mediterranean island of Cyprus, including in a refugee camp there, before booking a flight to Caracas, Venezuela, which does not require a visa for Palestinians.
He paid smugglers to take him through Central America and Mexico, and in 2014 he crossed into the United States and applied for asylum as a Palestinian refugee.
Shaban, who was born to Palestinian parents in Saudi Arabia but lived in Gaza since the early 1990s, was considered "stateless" in the US. However, when he was ordered deported, US officials had nowhere to send him.
The US and Canada do not formally recognise Palestine as a state, and therefore Palestinians are considered stateless under the law despite holding travel documents from the Palestinian Authority.
Shaban was held for 18 months in a US immigration facility in Arizona before finally being granted supervised release, which allowed him to stay in the country.
"But I didnt have a Green Card [US resident status]. I wanted to study. I couldnt do anything. I saw people in my situation, who have stayed in the US for 10 [or] 20 years with nothing," he said.
Thats when he decided to go on the move once more.
Looking north
It was 2016 and Donald Trump, who had just been elected president, was talking about keeping immigrants from Muslim-majority countries out of the US.
So Shaban looked north to Canada, which he believed would be open to refugees and asylum seekers.
After a first, unsuccessful attempt to cross into Canada at an official port of entry between the US state of Michigan and the province of Ontario, he walked across the border irregularly into Quebec in February 2017.
Canadian police arrested him soon thereafter – as is customary for anyone who crosses the border without a permit – and he told them he wanted to apply for asylum.
More than 20,500 asylum seekers crossed the border from the US into Canada without permits in 2017, and the rate at which people are crossing so far this year has increased.
Reuters reported on Tuesday the federal government was rejecting more refugee claims from people crossing the border in this way; about 40 percent of peoples claims were approved in the first three months of 2018, compared to 53 percent for all of 2017, the news agency said.

More than 20,500 asylum seekers crossed the border from the US into Canada without permits in 2017 (Reuters)
After entering Canada, Shaban was detained for four months north of Montreal on fears he wouldnt show up for immigration hearings. He said his application for refugee status was rejected.
However, finding himself once again without a place to be deported, as a "stateless" Palestinian resident of the Gaza Strip, a Canadian immigration board decision-maker ordered him released from detention.
He currently lives in Montreal without formal immigration status in Canada. That means he cant study, or easily access social services, like medical care.
"I need an ID to go anywhere," Shaban said.
He said he now has a work permit and is considering applying for permanent residency on humanitarian and compassionate grounds. In the meantime, he is living in a state of limbo.
"I dont have a future. Im just waiting."
Protected status
A quasi-judicial, independent body known as the Immigration and Refugee Board of Canada (IRB) makes decisions on applications for refugee status or protected person status in the country, based on Canadas Immigration and Refugee Protection Act.
An officer with the Canadian Border Services Agency (CBSA) or the federal department of Immigration, Refugees and Citizenship Canada (IRCC) refers those cases to the IRB, an IRB spokesperson told MEE in an email.
Under Canadas immigration law, a person in need of protection is someone whose removal from Canada to their country of nationality would subject them to torture or constitute a risk to their life or a risk of cruel and unusual treatment or punishment.
"The IRB takes into account whether an individual has a well-founded fear of persecution based on race, religion, political opinion, nationality, or membership in a particular social group," Shannon Ker, a spokesperson for IRCC, said in an email to MEE.
If a person is stateless, and therefore does not have a country of nationality, the board will verify their claim based on what is called their country of former habitual residence.
While each case is unique, Jared Will, a Toronto-based immigration lawyer, told Middle East Eye that the major challenge faced by many Palestinians who are considered stateless is establishing their country of former habitual residence.
"There are many, many Palestinians, especially now, who have never lived in or in some cases ever even been to Palestine. So the way the law is interpreted now in Canada excludes the risks that they would face in Palestine from consideration," Will explained.
IRB adjudicators have also ruled in several cases that a person can be found to not be in need of protection if the risk to their life is "faced generally" by others in their country.
In a case that was before the IRB in 2015, for example, a Palestinian man argued that he would not be safe to return to Gaza because of armed conflict between Israel and Hamas, among other reasons.
An IRB panel rejected his claim, however, arguing that the mans "risks are no different than those experienced by the general population in the Gaza Strip" and there was no evidence that he would be personally targeted.
Though not commenting on that specific case, Will said the IRB interpretation of "general" risks to Palestinians reflects a misunderstanding of the UN Refugee Convention.
"The definition of a convention refugee is someone who faces harm on the basis of one of those grounds – race, religion, nationality, particular social group or political opinion – and 'Palestinianness' falls within the definition of nationality," he said.
"If you take the treatment of people in the West Bank, for example, you have Palestinians who are subject to settler violence, checkpoints, property destruction [and] land confiscation, indiscriminately, and the other people who live there arent.
"So thats all you need."
Ultimately, if a refugee claim is rejected, Canadian officials may order a claimant to be sent back to their country of nationality or the country they usually reside in.

'There was nothing,' Shaban told MEE about life in Gaza. 'I didnt have a future.' (AFP)
It is up to the CBSA to determine "when a removal order is enforceable and where a subject is removed to", the IRB spokesperson said.
The CBSA did not respond to MEE's request for comment on its procedures in time for publication.
Last year, of 406 cases that were finalised for claimants who listed their country of alleged persecution as Palestine, 307 were accepted and 88 were rejected, according to the IRB website.
Eleven other cases were withdrawn for failure to meet certain criteria, abandoned by the person, or concluded for other, unspecified reasons.
"What happens most often though", when a stateless persons refugee claim is rejected in Canada, "is people just end up in limbo for a number of years because they cant be deported," explained Will.
"So they end up here, but their refugee claims having been denied, they dont have status. Most of the time if things go okay theyre able to end up getting permanent residence on humanitarian grounds. But that usually happens after four, five, six, seven, eight, 10 years of limbo."
'Dark tunnel'
Thats the case of Omar Ben Ali, who has lived in Canada since 2008 without status.
The Palestinian father of seven is originally from Sanur, a town in the northern West Bank about two-dozen kilometres south of Jenin.
An Israeli army camp and Jewish-only settlement encroach on the villages land, said Ben Ali, who lived his entire life under Israeli occupation. "I was born with occupation," he told MEE, and it felt like living "in a prison".
In 2008, Ben Ali chose to look for asylum abroad.
He crossed into Jordan from the occupied West Bank, and from the capital, Amman, he flew to Canada. After several immigration hearings, his application for refugee status was rejected.
But since Ben Ali only holds a Palestinian travel document and is considered "stateless", the Canadian authorities had nowhere to send him.
Hes lived in Montreal ever since.
Its now been a decade since hes been able to see his wife, Sana, or any of his seven children in person. His mother also died in the West Bank while he is still living in limbo in Canada.
READ MORE ►

From Palestine to Canada, indigenous narratives cannot be suppressed forever
He applied for permanent residency on humanitarian and compassionate grounds last year, and he is waiting for a decision on his case.
"When I think about it, its hard," Ben Ali said, his voice trailing off.
"Its like going through a dark tunnel. I dont know if theres a light at the end [of it]."
Amy Darwish, an activist with Montreal-based group Tadamon, which is advocating on Ben Alis behalf, said he is among as many as 500,000 people estimated to be living in Canada without status.
People without status often cannot access social services, she explained, and they can be forced into precarious working conditions.
"It means living with daily stress, uncertainty, [and] in isolation. In [Ben Alis] case, it has meant being separated from his family for nearly a decade," Darwish told MEE.
She said in addition to understanding what it means to live without status in this country, it is just as important to understand how Canada has helped Israel maintain its system of oppression against Palestinians.
The Canadian government has been a long-time ally of Israel, with relations between the two countries becoming especially warm under Canadas former prime minister, Stephen Harper.
Justin Trudeau, the current prime minister, has largely continued that support, Darwish said.
His ruling Liberal party backed a 2016 Conservative motion condemning any boycotts of Israel, and Trudeau has been criticised for not forcefully condemning Israeli human rights abuses.
Meanwhile, Ben Ali remains in a state of uncertainty.
"Hes been left in limbo where hes unable to receive status, but also cannot return to Palestine or reunite with his family," Darwish said.
"Omars decision to go public with his struggle is a very courageous one and one that we hope will encourage other community members to resist their deportations and to demand status for themselves."
[contf]
[contfnew]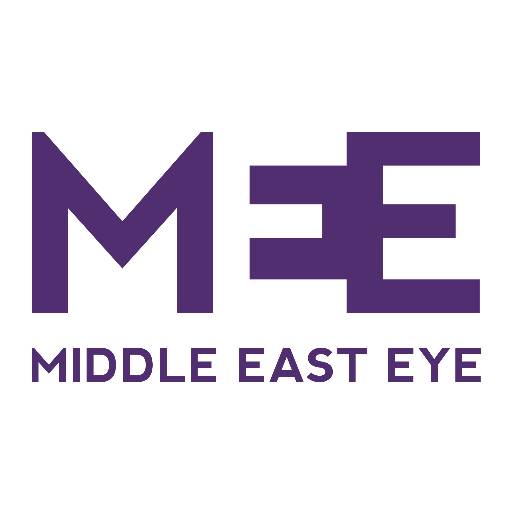 [contfnewc]
[contfnewc]