Sports
Roger Federer keeps aceing Old Father Time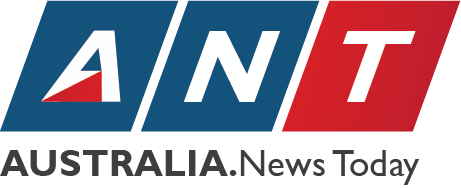 A book just out by writer Jeff Bercovici posits the thesis that athletes sustain their talents not by striving to be stronger or faster, but smarter. It is an argument that could have been tailored for the totems of modern tennis. In 2015, Serena Williams, who turned 34 that September, entered only 11 events but won three major titles. Now, Roger Federer, a few weeks shy of his 37th birthday, has glided back to world No.1 despite abandoning the clay season all together.
The last anyone saw of him, he was opening a three-storey Rolex boutique in Dubai, which might be the most Federer-esque moment since he toasted his fifth Australian Open triumph by saying: My mental toughness has always been overshadowed by my virtuosity, my shotmaking, my technique, my grace.
It is an unusual luxury, this ability to curate the dying embers of ones career with some parsimonious scheduling. Just ask Gianluigi Buffon, who confirmed his plan to make this weekends match with Verona his last for Juventus. Even for a 40-year-old, the finest goalkeeper of his generation, it is an imperfect coda: where once Buffon could have savoured the pleasures of winning Serie A for the seventh year in a row, he now stands to be remembered (by a British audience at least) as a thuggish ingrate whose traducing of Michael Oliver led to death threats against the referees family.
Unlike Federer, though, Buffon was never at liberty to strip down his workload, to decide that he would only play home fixtures or save himself for European nights. Away from individual sports, one has far less latitude in scripting the endgame. It was telling, perhaps, that one of the few to sympathise with the Italian – shown a red card by Oliver during Juventus Champions League defeat by Real Madrid last month – was Zinedine Zidane. After all, Zidanes parting act in a players shirt was to plunge his head into Marco Materazzis chest. Seldom in sport, as he stalked past the Jules Rimet Trophy all alone, has there been an exit so wreathed in darkness. Federer, then, is a rarity in that he can choreograph his farewell like an artistic director.
To avoid the irritation of comparisons with Rafael Nadal, to whom he has lost four French Open finals out of four, he simply gives Roland Garros the swerve. Nadal has made clear that this approach would not be for him. When you get older, you need to adjust a little bit more the efforts and the calendar, the Spaniard said in Monte Carlo last month. But there are tournaments that I cant imagine missing on purpose, because they are tournaments I love to play.
Advertisement
And yet it is love, Bercovici claims in his book Play On: The New Science of Elite Performance at Any Age, that keeps Federer going: the pure love of playing, which he has carried ever since he thwacked a tennis ball against the doors of his parents garage in Basel.
Where the Swiss differs from Nadal, though, is in his appliance of science. While Nadal maintains a primal intensity that suggests every match could be his last, Federer keeps at least half an eye on self-preservation – and with good reason, too, if one believes Bercovicis theory that it is not ageing that causes a drop-off in fitness, but the other way around.
Under the guidance of fitness coach Pierre Paganini, a publicity-shy figure who never played tennis to a high level, he has displayed astounding longevity these past two years, his balletic reflexes attenuating not even slightly. When he let in the cameras last year for a glimpse of his training camp in Dubai, he was chasing down returns with an energy to embarrass a man half his age.
By effectively bending time to his will, Federer is achieving something profoundly powerful, by demonstrating that ageing need not be a linear descent into decrepitude.
While there are plenty of studies to illustrate that the human body cannot do at 40 what it could manage at 30, Federer shows that the functional mastery of a physical craft does not always decline at the same rate. He is that precious case, as Paganini puts it, whose athletic capabilities far outrun his biological age. For amateur players of a similar age, who suppose that their powers might be inexorably waning, this is the most stirring lesson.
None of it is possible, of course, without the most careful balancing of diet, exercise and sleep patterns around Federers two sets of twins.
Unless, that is, if you happen to be a golfer. A key reason why Phil Mickelson is so loved within the sport lies in his embrace of his own ageing. When somebody dared venture that his latest range of long-sleeved athletic shirts were not the most flattering, the American replied: Nobody does slightly overweight, middle-aged guy better than me. Given that the average US golf crowd consists almost exclusively of such people, his message resonates.
They are no idle words, either, since Mickelson, 48 next month, is still winning events 28 years after he first emerged on tour. From Federer to Serena, Mickelson to a resurgent Tiger Woods, sport is in thrall to a new gerontocracy, united in defiance against going gently into that good night.
Telegraph, London
Comments disabled
Morning & Afternoon Newsletter
Delivered Mon–Fri.