Fashion
Little girl writes letter to Fat Face asking for bigger pockets on girls clothes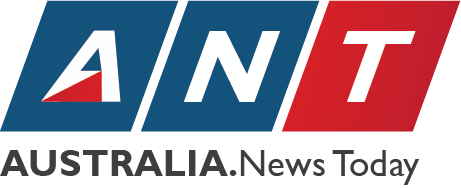 An eight-year-old girl wrote a letter to Fat Face telling them that girls need pockets too after being forced to wear boys shorts when collecting eggs – and shes now been invited to help design a new pair.
Eleanor Hanson was angry when she realised a pair of shorts from the girls range had smaller pockets than the ones in the boys range, and would be useless when she collected eggs at her familys farm.
Eleanor and her mum Jenny Hanson were forced to put the girls shorts back on the rail and pick up an £18 pair of longer cargo shorts with roomier pockets from the boys section while on holiday in Perth last March.
With encouragement from mum Jenny, 40, and dad Alastair Hanson, 47, disappointed Eleanor wrote to Fat Face questioning why the pockets are so small in the girls department, highlighting that girls need pockets too.
Advertisement
Advertisement
Now Eleanor, from Marsden, West Yorkshire, has been invited to review Fat Faces new short design after the company agreed there was a gap in its range.
Mum Jenny, who home educates Eleanor and her 10-year-old sister Lucy, said: It was in March we went to Fat Face and she picked up a nice top in the girls department.
We looked at the girls shorts that matched the top and they were all really short with no pockets.
She rejected those because they werent any use and had a look in the boys department and found some that matched the top.
She was very excited about the pockets because shes always collecting bits and pieces like shells on the beach or sticks.
When she came in from collecting eggs the other day she was disgruntled about the shorts.
She said: "look I can fit seven eggs in my pockets. If wed bought the other ones to match this top I could only fit one egg in".
She wanted to do something about it so I said "why dont you write them a letter?"
Eleanors letter read: Dearest Fat Face.
I went out this morning to collect eggs and fitted seven eggs in my shorts pockets.
I got them in the boys department of Fat Face.
They are very good shorts but in the girls department in Fat Face they are so small I cant fit in one egg in my pocket. Why is this the case?
Love Eleanor Rose Hanson age 8 ¼. p.s. Girls need pockets too!
The shorts Eleanor had originally wanted were the £16 Alice chino shorts which were described on the website as stylish yet practical, but the pockets werent big enough.
Instead, she went for the £18 navy Tenby cargo shorts branded as tough, durable and ready for action.
Jenny took a picture of the note and sent it to Fat Face who replied saying they hoped to get some shorts with bigger pockets in the girls section too.
Advertisement
Advertisement
Jenny said: I hope they will take action as its an easy thing to change.
Its not just Fat Face, you often find girls clothes from other stores dont last as long as boys.
In Marsden we dont always get the best weather so you need clothes that are durable.
The girls departments tends to focus on fashion.
My daughters will just go through leggings so quickly but the boys equivalent have tough, reinforced knees and will last a lot longer.
Its similar with shoes. The girls shoes are not designed for them to be splashing in rivers or climbing trees.
Our girls need clothes for these activities that are comfortable, durable and practical and it seems a shame that these sorts of outfits are usually only to be found in the boys department.
I dont want to give the message to my children that they should always go to the boys department to find clothes fit for purpose.
You shouldnt have to tell them the girls things are not suitable. Thats an odd message to give your daughters.
I think they should make clothes for children not just for boys or girls, or at least have a unisex section.
Pre-adolescent children are the same shape so theres no reason why a pair of shorts need to be girls shorts or boys shorts.
They can just be blue shorts, or green shorts or red shorts.
I have friends who have boys who like yellow and purple and they struggle to find items in those colours that arent accessorised with things like butterflies.
Jenny said her girls, who are both active and love climbing trees and playing football, questioned from a young age why clothes marketed for girls tended to be pink and purple.
Advertisement
Dad Alastair who runs a music shop said hed come across the same issue when searching for clothes for his daughters online.
Alastair said: It was an interesting experiment. Every one of the girls tops had frills or tassels or words like unicorn on them, they were very gender specific.
The boys items are much more practical – the tops are very reinforced.
Its not just Fat Face its the whole industry. It does seem like its sexist and gender stereotyping.
Eleanors sister Lucy, 10, who wants to be a ski guide when shes older, added that in ski shops, all of the boys items say things like ski bandit, whereas all the girls clothing says things like let it snow.
She said: I find it incredible. Its like its encouraging girls to watch from the window rather than go out and do something.
CEO at Fat Face Anthony Thompson thanked Eleanor for her brilliant letter.
Anthony said: We think she makes a great point and whilst we always try our very best to offer choice across the boys and girls ranges, we agree that there is a gap in the range.
We also identified this gap recently and have designed a new short style for girls that is similar to our boys Pembroke style and will also have lots of pockets. It will be available later this year.
But this wont help Eleanor and her chickens straight away so we are going to invite Eleanor and her mum to visit our head office and review the new design – and maybe have a couple of pairs especially made for her as soon as possible.
MORE: Fashion Nova is selling some 2-in-1 jeans with garters
MORE: H&Ms full-coverage clothing line is great, but the term modest really isnt
Advertisement
Advertisement