Sports
O'Donovan head kick on Thomas referred to FFA disciplinary commitee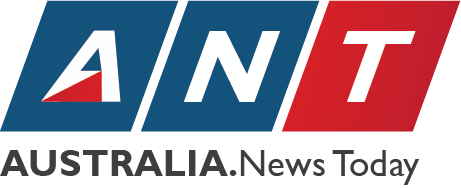 Newcastle officials claim that Roy ODonovans sight was affected by a fractured eye socket after the striker was referred to Football Federation Australias Disciplinary and Ethics Committee for his moment of mayhem in Saturdays A-League grand final.
The Jets striker was sent off in the dying moments of the Jets 1-0 loss to Melbourne Victory for a dangerous high-foot challenge on opposing keeper Lawrence Thomas.
O'Donovans boot connected flush with Thomas jaw, but incredibly the gloveman wasnt seriously injured. The incident sparked a melee and the feisty Irishmans actions have since been widely condemned.
The match-review panel categorised the incident as "serious foul play" when challenging for the ball and deemed it severe enough to forward to the independent DEC to determine what additional sanction above the mandatory one-match should be applied.
The offence is considered mid-range. ODonovan will miss at least the Jets round-of-32 FFA Cup match in the pre-season.
Advertisement
The front man was forced from the field for treatment in the 70th minute of the grand final after he copped an elbow in the head from Victory striker Besart Berisha. He returned to the field sporting a cut and lump under his left eye.
"He had scans today, which confirmed he has a fractured eye socket," Jets chief executive Lawrie McKinna said on Monday night. "We have doctors support to say that it impacted on his vision. He has gone to win the ball. He hasnt looked at the keeper until he jumped in the air, and he was committed by that point. It is dangerous play and we would expect him to get two weeks."
Donovan was photographed after the game apologising to Thomas, who finished the game with his head bandaged.
The pair were once teammates at English lower-division club Coventry.
"Lawrence is a mate of his and he wouldnt intentionally kick a mate," McKinna said. "He was trying to get a touch on the ball to create something in the dying minutes of a grand final."
ODonovan is booked to fly home to Ireland on Thursday for a holiday.
"Roy will find out tomorrow if he can fly," McKinna said.
"He will have legal representation at the hearing from the Professional Footballers Australia and if he is overseas, he will appear via Skype."
The MRP, comprised of Simon Micallef, Alan Contini and Alan Davidson, ruled Berisha had no case to answer for the contact with ODonovan.
The red card was ODonovans third in three seasons in the A-League.
He received a two-game ban for striking Sydney defender Jordy Buijs earlier in the season.
The 32-year-old was outed for eight matches in 2016, while at the Mariners, for a head-butt on Wellington defender Manny Muscat.
Meanwhile, midfielder Ronny Vargas will have surgery on Wednesday to remove a screw from his reconstructed left ankle and flies out for Belgium next Monday.
Griffiths met with the off-contract Vargas on Monday and hopes to sign the Venezuelan to a new deal before he departs.
"Ronny does have other options, but hopefully he feels like he has unfinished business here," Griffiths said.
"The surgery is routine to remove a screw which he told me was restricting him in terms of power. With a three-month pre-season he will be bigger and better."
Fellow South American Pato Rodriguez appears unlikely to be be offered a new contract.
Comments disabled
Morning & Afternoon Newsletter
Delivered Mon–Fri.