Sports
Meticulous attention to detail is Guardiola's recipe for City glory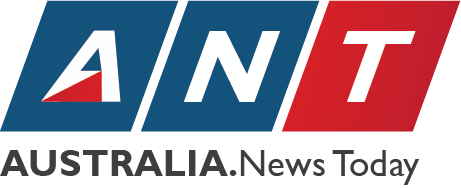 When it was explained to Guardiola that the grass needed to be a little longer in Manchester to account for a colder, rainier, more unpredictable climate, the manager was intrigued and wanted to know precisely why. A compromise of 23 millimetres was eventually reached, with the grass even longer on the training pitches that incur a heavier workload, although Guardiola refused to give any ground on his insistence that the pitches were watered frequently given the importance of a slick pitch to his style of play.
If this is how particular Guardiola was when it came to every blade of grass, it was very apparent there was going to be no cutting of corners where the players were concerned. His record both as a player and a coach demanded respect and was essential in helping him to lay down the law in his first season at City. Anyone who was over a certain weight threshold was not allowed to train and would be put on a personal conditioning programme. Diets were overhauled, the medical set-up pored over. But he felt it would all be undermined unless the team forged a strong sense of identity.
Guardiola was aware the dressing room had become full of cliques under Manuel Pellegrini and was determined that cohesion and unity would prevail. It is why he switched the Wi-Fi off in corners of the training ground to encourage conversation between players. Team bonding sessions became a regular occurrence, such as a trip to the Printworks cinema in Manchester to watch La La Land on his birthday.
Win, lose or draw, it was made clear every member of the playing squad should go over to salute supporters. The team was told to take to the field and depart together. Post-match meals for the entire squad became mandatory, as did lunch in the canteen on training days. Small circular tables were discarded and long benches introduced to ensure players mixed. It is a formula that has reaped rich rewards and is one reason why Guardiola was so keen to defend the raucous celebrations in the wake of City's derby win at Old Trafford that sparked a huge tunnel bust-up after riling Jose Mourinho, his great adversary who has been collateral damage in City's relentless march to the title. Guardiola wants the music on full blast. "I've never known a team spirit like this before," Kevin De Bruyne, the City midfielder, said this month.
Still, Guardiola would hate to be lauded in isolation. It is with good reason that he insists all his backroom staff are pictured on those multiple manager of the month awards he has collected. Speaking to those close to Guardiola, it is interesting to hear he has refined his man-management approach at City after being accused of being a little too detached from players at times at Bayern. He still finds it difficult not to talk about football for longer than 32 minutes – the so-called "32 minute rule" revealed by his trusted lieutenant and confidante, Manel Estiarte, who has been omnipresent at his side – but one source said "nowadays it has a more emotional component, more of a personal relationship with the players than before". "He has a really good personal relationship with the players, which shows in the collective atmosphere," the source added. It's where he has progressed the most."
It would be wrong in some respects to say Guardiola's work at City began when he pitched up in June 2016. He had been quizzing players who had experienced English football about whether his ideas would work on these shores as far back as his Barcelona days. Whatever his preconceptions, he has been unwavering in his belief that his way could win out in the face of all those who said it could not after a disappointing debut season. Some key changes in the summer have been instrumental, not least the arrival of younger, more energetic full-backs and Ederson in goal. But even with a new arsenal of full-backs, Guardiola has had to improvise, Benjamin Mendy's cruciate injury prompting him to make high calibre left-backs of Fabian Delph and Oleksandr Zinchenko.
Loading
Everywhere you look there are examples of Guardiola's coaching at work. Ever since he berated Nicolas Otamendi on the pitch at half-time of City's Champions League qualifier against Steaua Bucharest, for needlessly diving in and almost conceding a penalty, he has been driven to successfully rid the Argentina centre-half of the reckless, lazy tendencies that so exasperated Pellegrini's staff. Another defender, John Stones, was told not to kick it out, to always keep the ball in play, by Guardiola and initially doubted he was capable of doing so. But it is not just those with question marks over them who Guardiola has enhanced. Despite their strained relationship, Sergio Aguero's development into a more complete centre-forward is evidence of how player and manager do not necessarily have to get on to thrive.
David Silva, at 32, is playing the best football of his career. Raheem Sterling has developed repetitive positional exercises which have been central to Guardiola's training methods, as have 11 v 11 matches, and tireless work on winning the second balls. And the scary thing for City's rivals? The Guardiola revolution may be just getting into full swing.