Sports
2018 Commonwealth Games day six live: Australia back into gold on the Gold Coast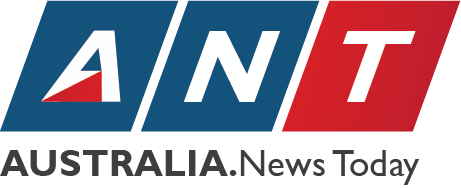 Joe Deng was born in a refugee camp in Kenya. His mum had fled the war in south Sudan and got the family into the north of Kenya and eventually, when Deng was still just a baby, to Australia.
On Tuesday, he made the 800m Commonwealth Games final. His is a modern Australian story.
Controversially chosen over Jeff Riseley on the basis of his promise as a young athlete, Deng delivered.
"I was happy with that – only 0.31 seconds off my PB. Could not ask for a better race," he said.
Michael Gleeson READ MORE
Squash: Zac Alexander and David Palmer did what was required against their Cayman Island opposition this morning in straight sets, while home Women's doubles team Rachael Grinham and Donna Urquhart managed the same against another Cayman Islands set – Samantha Hennings and Marlene West.
Urquhart backed up in the Mixed Doubles shortly afterward alongside Cameron Pilley against Guyana's Taylor Fernandes Taylor and Sunil Seth. Another 2-0 drubbing there.
That's it for the morning session – more to come this evening.
Athletics: The Decathlon trudges on. Cedric Dubler (5m) placed top in his group in the Pole Vault – earning him a spot in third on the leaderboard with just a few events to come.
Kyle Cranston wasn't as successful in the air but his 4.4m jump was enough to take second in his group.
With just the Javelin and 1500m to come this evening, Cranston sits in 7th of the 10 competitors still competing.
Athletics: A pair of Australians have qualfied for the 800m final tonight. Luke Mathews qualified automatically with a second-placed finish (1:46.53) in Heat 2, while Joseph Deng's 1:45.72 was enough to make the fastest two times of the rest, after finishing third in his heat.
Joshua Ralph's 1:47.76 saw him place third in Heat; his time not quick enough to get him through in the slowest of the three heats.
Meanwhile, in the Women's 200m, Riley Day finished third in her heat (23.71) to go straight through to the Semifinals, with compatriot Maddie coates managing the same rank in her own heat to do the same.
Larissa Pasternatsky missed out by 1/100th of a second on automatic qualification, but her 23.55 will get her through as next best across all heats.
Boxing: The stage is set for Australia's Skye Nicolson, who is facing Christelle Aurore Ndiang of Cameroon in their 57kg Quarterfinal.
Liam Wilson will do his part for the home nation a bit later this afternoon against Luke McCormack from England in the Men's 64kg.
Still with Australia, Jason Wheatley contests his 91kg Quarterfinal against Northern Ireland's Damien Sutherland, while Terry Nickolas will square up against India's Manoj Kumar for a 69kg Quarterfinal.
Last but not least, Toese Vou Siutu in the Men's +91kg against Frazer Clarke of England.
Road Cycling: Australian Cameron Meyer has stormed to the top of the leaderboard in the Men's Individual Time Trial, knocking off the next best time of Harry Tanfield (48:43.30) by more than 30 seconds.
Meyer's 48:13.04 guarantees a gold medal, with no upset coming from the back end of the field.
New Zealand's Hamish Bond was sitting pretty for an extended stretch (48:45.45), having bested another Australian in Callum Scotson, who's 49:35.65 falls agonisingly short of a medal on the Gold Coast.
Swimming: We'll have three Australians in the Women's 400m Freestyle final, which kicks off tonight's all-medal affair in the Games' final pool session.
Ariarne Titmus (4:10.22), Mikkayla Sheridan (4:11.69) and Jessica Ashwood (4:13.12) all qualified for the medal event this morning, with Titmus' time the benchmark across all three heats.
The Men's 50m Freestyle follows, featuring another home-trio. Cameron McEvoy finished fastest of the Australians in 22 seconds flat, but didn't record the quickest single-lap race which belonged to England's Benjamin Proud (21.30).
James Roberts (22.11) and James 'The Missile' Magnussen (22.20) will also feature.
A host of other events including 50m Backstroke finals, an Individual Medley and a 1500m Freestyle before the meet culminates with the Women's and Men's 4 x 100m Relay Medley.
Three Australian runners have shown the world what sportsmanship is all about during their 10,000m event at the Commonwealth Games on Monday night.
Lineo Chaka from Lesotho was two laps behind the rest of the competitors during the race at Cararra Stadium.
Despite the rest of the athletes leaving the field as soon as they finished the race, Australians Celia Sullohern, Madeline Hills and Eloise Wellings stayed behind to cheer Chaka over the line.
Rachel Clun READ MORE
A bit of drama this morning as protesters interrupted the a live cross to the Gold Coast from Channel 7's Sunrise.