Sports
Power cling on after scare from Lions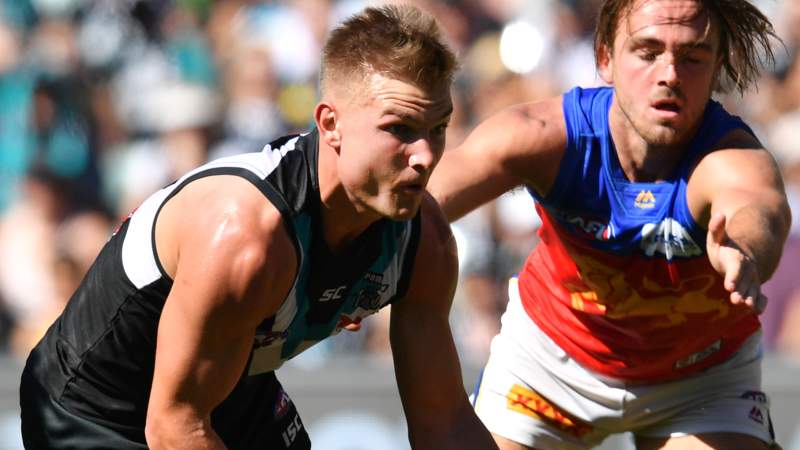 "I liked our resilience at the end. If I look back six months ago with a back-50 stoppage and feel what happened in a big game final, I thought we set up really well structurally [this time].
"The group showed some growth. Jared Polec marks the ball on the line [from an Allen Christensen kick]; we had to keep going and going. There was a minute-20 something on the clock and we just played scrappy, dirty footy to just hang on.
"We were happy to win. Brisbane, to their credit, kept at us all day. There were a couple of times in the game when it felt like we were going to break them and then they just kept coming back.
"They [the Lions] have showed some significant steps, havent they?
They were always going to be a challenge. We say that all the time but people dont believe it.
"They played a really good game … I am sure they will be very proud of their performance.
We are very respectful of what they are and what they are getting to become.
At the end of the year, we will take this as a win and be grateful for it."
Fagan said his players were incredibly disappointed at the narrow loss, and expected them to lament some of the opportunities they missed.
"They will be proud of themselves, and I will make sure they are because they deserve a pat on the back. But they are clearly wanting to become a winning team so a loss is not acceptable, Fagan said.
"The feedback we give our blokes is always to help them become better players. It is always delivered in a decent way.
Every game we play is a learning experience for us with our list at the moment, and we will treat this game the same way."
Comments disabled
Morning & Afternoon Newsletter
Delivered Mon–Fri.