Fashion
Street artists are calling for a boycott on H&M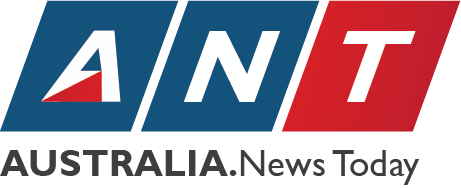 Another day, another drama for H&M.
Just when you thought their PR team were able to take a break after the whole 'Coolest Monkey' jumper debacle, the Swedish fashion label is now being taken to task for apparent copyright infringement.
H&M's new campaign features a model in its 'New Routine' sportswear line, in front of artist Jason 'Revok' Williams' graffiti.
The wall on which his work is sprayed is located in the William Sheridan Playground handball court in Williamsburg, Brooklyn.
And, according to HypeBeast, the artist has filed a cease and desist letter to H&M on the grounds that the fashion giant's 'unauthorized use of his (Willaims) original artwork, and the manner in which it is using the work, is damaging and is likely to cause consumers familiar with his work to believe there is a relationship between the parties'.
H&M has fired back at Revok, saying that 'under the circumstances, in which your client's claimed 'artwork' is the product of criminal conduct, Mr. Williams has no copyright rights to assert'.
What legal rights do street artists have?
Graffiti artist tend to operate on an independent basis…semi-outside the law. But obviously, some of these artists and artworks are incredibly valuable. Banksy, for example, might not ask permission before he starts spraying but you can be building owners put their hands together when they find that he's added a few hundred thousand onto the value of their property.
So with that in mind, just what legal rights do street artists have over their artworks?
According to Paul Howcroft, a partner at Fladgate LLP, once the paint is on a wall, it becomes part of the land – and that land is owned by the landowner.
Landowners (in this case, building owner) own whatever graffiti is on their wall.
But copyright is a different kettle of fish.
'Under the legislation, copyright exists in such graphic work "irrespective of artistic quality",' the firm says.
'The art has to be original in order to qualify for copyright protection but it is not necessary for the whole of the work to be original for copyright to exist.
'If someone copies a copyrighted work, then there is an infringement. Copying an artistic work means reproducing the work in any material form – this could include the taking of a photo of a street mural and recreating the photos as postcards to sell to the public. There would be an argument as to whether the photographs were the "expression of the intellectual creation" of the photographer, but if the artist ever made him/herself known then the artist would be entitled to any profits made by the photographer in this scenario.'
So by UK law, at least, it sounds like although New York City might own the wall on which the graffiti exists, Revok owns the copyright. And if H&M has reproduced the work in photography or film…then they might well be infringing that copyright.
They go on to say that as copyright protection 'is a privilege under federal law', it doesn't extend to 'illegally crated works'.
And H&M has the New York City Department of PArks on its side.
The organisation has confirmed that the 'graffiti on the park handball wall was unauthorized and constituted vandalism and defacing of New York City property'.
Wow.
So, street artists are now calling for a boycott of the high street retailer in support of Revok.
After all, you can't have it both ways. Either the graffiti is an illegal act of vandalism or its marketable art. H&M can't just switch sides after being denied the free usage of original creativity.
Either way, it'll be an interesting case to watch play out.
Is 'illegal' or unsanctioned artwork ever copyrightable? What about Banksy? While it certainly has market value, the legal ramifications are very unclear.
But one thing's for sure – should Revok win his case, this could be a real opportunity for street artists in the future to protect their craft.
MORE: Versace will no longer use fur in their collections
MORE: Instagram is filling up with celebs in gigantic bubble jackets and fugly trainers