Middle East
Female teachers join sports training program in 3 major Saudi cities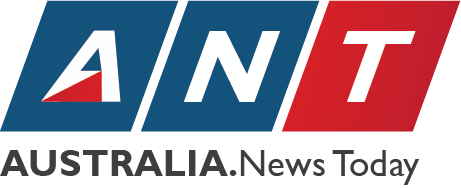 Author: RUBA OBAIDMon, 2018-03-05 03:00ID: 1520199417956463800
JEDDAH: A youth leadership initiative run by the British Council KSA and the UK-based Youth Sports Trust, in collaboration with the Ministry of Education, has almost completed its training tour in the three main provinces in Saudi Arabia.
The initiative focuses on raising awareness of the importance of physical education (PE), through helping sports teachers and young students to drive passion and fun for sports in their communities. It aims to increase society's fitness level by creating an atmosphere of healthy entertainment.
This initiative has covered almost 52 schools in the three main provinces of Saudi Arabia: Riyadh, Jeddah and the Eastern Province. It started in the three main cities because they are well-equipped to hold sports events and festivals.
Lamia Al-Issa, the general supervisor at the Ministry of Education, told Arab News: "Through this program, we aim to achieve 60-70 percent of one of Saudi Arabia's 2030 primary goals, which is to increase the percentage of individuals exercising at least once a week from 13 to 40 percent of the population."
The ministry aims to expand the program and provide PE coaches in the rest of the Kingdom, with the opportunity to benefit from such training programs. Fifty-two female coaches from different areas of the three main provinces have benefited from this training tour.
Mona Al-Shehri, English and physical education teacher for 6th grade students, one of the coaches participating in the program, told Arab News: "I think this is a unique experience as it is the first time it has been held in Saudi Arabia. The program gives rise to a new generation that will be more aware physically and health-wise."
Coaches receive intensive training for two weeks. The second week is a practical application of what the coaches learn in the first week.
The training program focuses on building leadership and team-building skills, and increasing fitness awareness among students and teachers through engaging in creative activities.
Al-Shehri said: "We also engage with the young female leaders to direct them to plan a safe and enjoyable sports festival, which includes around 100 female elementary-school students.
"The young leaders are trained to choose different creative and innovative activities to develop their own leadership skills, and then to be able to build teams and achieve success. This way, the young leaders become sports ambassadors within their society and community."
In realizing the Kingdom's Vision 2030, and supporting the theme of having a vibrant society with fulfilling lives, PE classes have been gradually implemented in all-girls schools this academic year, 2017-2018.
According to Al-Issa, there is a dedicated team preparing and constructing the coming year's curricula, to be able to deliver an appropriate program to benefit our students.
Youth Sports Trust is an international charity based in the UK that is passionate about building a brighter future for young people through PE and sport.
Main category: Saudi ArabiaTags: Saudi ArabiaSaudi sportsSaudi women sportsrelated_nodes: Saudi women's technology businesses incubated by Badir up 144%Driving not 'be all' of Saudi women's rights, says Princess ReemaSaudi women have a central role in building the nation, Janadriyah festival shows
[contf] [contfnew]
[contfnewc] [contfnewc]