Fashion
People aren't pleased with Kim Kardashian being on the cover of Vogue India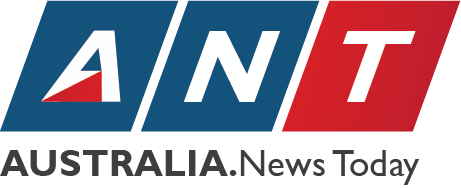 Kim Kardashian's name is all over social media again.
Not because of a new selfie, or a new makeup product, or even adorable pictures of her children – but because Vogue India have put her on the front cover of their March issue.
And people aren't too happy with it.
It's not the first time one of the members of possibly the world's most famous family have caused controversy by appearing on the cover.
When Kendall Jenner was on the cover for Vogue India's tenth anniversary, many were outraged, feeling that Vogue should've used the moment to celebrate a successful Indian woman.
Kim, 37, features in the fashion bible wearing a beautifully embellished lehenga.
Using an icon of pop culture, instead of a south Asian model or celeb didn't sit right with lots of people who took to Twitter with their frustrations.
I can't believe @VOGUEIndia featured Kim Kardashian on their cover as if we don't see her featured on a different magazine every day. India's vogue should embrace and feature their own south Asian women instead of choosing someone from pop culture

— fari (@fariiihaa) February 27, 2018
I have nothing against Kim Kardashian but @VOGUEIndia is really doing itself a disservice by continually neglecting to portrait brown women in their "magazine"— you're perpetuating a detrimental cycle of underrepresentation. Stop white washing your own damn culture.

— Aditi Prasad (@P_diti) February 27, 2018
The general consensus is that the brand could've employed an Asian person and Kim is already a prominent figure in magazines and media generally.
It also sparked conversations of white washing Indian culture.
It's worth noting that Vogue India gets talked about the most when it features white women.
When the fashion magazine reported a guide to the middle east, when Anushka Sharma advocated for feminism, Sonam Kapoor's groundbreaking film on sanitary hygiene, when the Brangelina of Bollywood Salman and Katrina appeared on the cover (will they ever get back together?), Indian Vogue wasn't being talked about.
It could be because controversy sells, but generally Vogue India goes by unnoticed on most of its cover choices, even when discussing important and thought-provoking world topics.
On the other hand though, it was an international cover, and may be considered a diverse perspective for a normally Indian brand.
Some suggest that it's not often that Vogue display a western celebrity, so doing it once in a while is harmless.
Others even said if we ask for Asian representation in western media, then can we begrudge non-Asian representation in non-western media?
Kendall's cover shoot was contested because it aligned with a special occasion for Vogue – the magazine's 10th anniversary – and such an occasion should've been celebrated with the values and culture the magazine represents.
Kim's appearance isn't for any special event, so was it okay to include her?
Ultimately though, it opens up an important issue of perception of beauty – and raises a lot of questions.
Colourism is a huge problem in India. Fair and Lovely – a skin-whitening cream – is still sold in Indian shops. Is using a white woman with blonde hair subscribing to western standards of beauty?
Vogue India has only been around for eleven years – shouldn't it still continue to represent Asian people before it's time to branch out to other models?
Asian people, after all, are rarely represented in western media. Should the magazine spend more time championing the beauty of brown skin?
MORE: Dear Gucci, using a Sikh turban as a fashion accessory is not okay
MORE: America just got its first full-time Muslim TV reporter who wears a hijab
MORE: Kim Kardashian insists she doesn't do wigs as she dyes her hair pink