Australia
Fungal outbreak warning for Margaret River, South West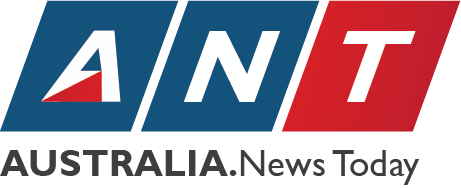 Fungal outbreak warning for Margaret River, South West
A warning has been issued after an increase in cases of the fungal infection Sporotrichosis, also known as rose gardener's disease or mouldy hay disease, in the South West during recent months.
There have been 11 cases diagnosed in the region, mostly in the Margaret River area, according to WA Country Health Service South West Population Health Unit.
The fungus lives throughout the world in soil, plants, and decaying vegetation, and outbreaks have been documented in the United States and Brazil, as well as in WA.
This is the fourth outbreak in WA, following previous ones in 2000-2001, 2004-05 and 2012-2013.
WACHS South West Public Health Physician Dr Naru Pal said Sporotrichosis is caused by a fungus called Sporothrix schenckii, which most commonly affects the skin and/or subcutaneous tissues.
"Infections are usually associated with minor skin trauma like cuts and scratches, usually after the patient has handled contaminated hay. In very rare situations it can cause lung infection," he said.
"The first symptom is usually a small painless lump resembling an insect bite at the site where the fungus enters the skin, usually on the finger, hand, arm or leg – this usually occurs about one to 12 weeks after exposure to the fungus."
"The nodule eventually increases in size and may look like an open sore or ulcer that is very slow to heal. Additional nodules usually appear and these may seem to track up the affected limb."
Sporotrichosis is not spread from person to person, but a small number of human cases overseas have been caused by scratches or bites from small domestic animals carrying the infection on their claws.
The majority of patients in the South West were keen gardeners who had contact with hay or straw mulch, or who worked with straw products.

The community is advised to wear protective clothing like gloves and long sleeves when handling straw mulch, bales of hay, thorny plants or other materials that can cause skin breaks to reduce risk of contracting the infection.
A mask can be also worn to reduce the risk of inhaling fungal spores
The infection requires three to six months of specific anti-fungal medication, and treatment can be protracted and expensive.
There is no vaccine to prevent Sporotrichosis.
The WACHS South West Population Health Unit has distributed fact sheets and information to local straw suppliers and informed local GPs and the Environmental Health Directorate.
Anyone concerned about having Sporotrichosis should seek medical advice.
Further information is available by contacting the public health staff at the South West Population Health Unit on 9781 2359
[contf] [contfnew]
[contfnewc] [contfnewc]