Movies
9 Netflix films to watch on Singles Awareness Day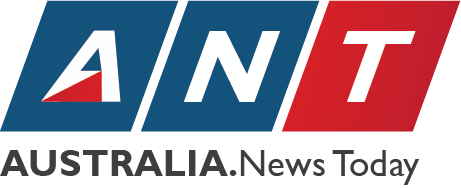 Reportedly conceived by a student at Mississippi State University looking for an alternative to Valentine's Day, Singles Awareness Day (February 15) – or SAD for short – gives all those without an other half the chance to join in with the celebrations.
Like The Maze Runner? Here are the 10 best young adult films on Netflix
And just like there are many films on Netflix which revel in the joys of The Big L, there are also several films that extol the virtues of singledom.
Here's a look at ten films that prove that there's more to life than being loved-up.
Buddymoon
A gem of an indie comedy, Buddymoon stars David Giuntoli (Grimm) as a jilted groom who decides to embark on his hiking honeymoon with his eccentric best friend (played by Pitch Perfect 2's Flula Borg).
As the madcap but kind-hearted traveling companion, Borg delivers a star-making performance, which proves how a platonic love can often be more important and enduring than a romantic one.
Queen
This 2013 Indian dramedy boasts a similar premise to the above – a Punjabi girl decides to go on her honeymoon regardless of the fact her groom-to-be dumped her just days before the wedding.
But in Queen, the jilted hero goes it entirely alone, where she ultimately creates far more long-lasting memories than she would have done as part of a couple.
Legally Blonde 2: Red, White & Blonde
The original and far superior adventures of Reese Witherspoon's deceptively smart Elle Woods might not be available on Netflix, but this watchable sequel still shows how being dumped can spur you onto great things.
This time around, the bend and snap heroine puts the skills she only initially acquired to win back a slimy ex-boyfriend to good use, helping to pass a bill banning animal testing.
The Beach
Of course, being single means that you're free to be more adventurous, and this 2000 adaptation of Alex Garland's best-seller is certainly one heck of an adventure.
OK, so the final nightmarish third of The Beach might put you off from ever stepping foot outside your front door.
But from its crystal-blue sea and lush greenery, to its moonlit shores and epic waterfalls, almost everything about this turn-of-the-century adventure initially feels like a free-spirited single person's dream.
Pee-wee's Big Holiday
This charming comeback by the much-loved manchild also shows that being single can often lead to a greater sense of fun.
OK, so getting inadvertently involved with three bank robbers, joining an Amish community and travelling in a flying car might not be at the top of your expected bucket list.
But this wonderfully surreal story still serves as a testament to all the weird and wonderful things that can happen when you're free to carve your own path.
Uptown Girls
Sure, the late Brittany Murphy spends half of this 2003 comedy desperately trying to win back the musician boyfriend who's coldly dumped her to concentrate on his career.
But when she finally acknowledges that she's better off without him and takes charge of her own life, she soon reaps the rewards.
She's Gotta Have It
Being single can also allow you to explore your sexual desires too, as this groundbreaking directorial debut from Spike Lee shows.
Like the recent spin-off, She's Gotta Have It centres around Brooklyn artist Nola Darling, a self-declared 'sex-positive, polyamorous pansexual' who just happens to be seeing three different men at the same time.
Annie Hall
The film widely regarded as Woody Allen's finest adds weight to the theory that it's better to have loved and lost than to have never loved at all.
Annie Hall sees Allen's neurotic comedian fall for Diane Keaton's original manic, pixie dream-girl in a bittersweet love story that deservedly won the Best Picture Oscar.
Bridesmaids
Even though pretty much everyone gets a happy ending here, Bridesmaids is ultimately more about friendship than the wedding that initially brings the motley crew together.
Indeed, Bridesmaids shows that while partners will come and go, the bond between lifelong friends is one worth disgracing yourself for, whether it's on an aeroplane, at a bridal shower or, most famously, on the kerbside of a very public street.
MORE: 10 things to watch on Netflix this February
MORE: The best Netflix films starring the 2018 Oscar nominees
MORE: 7 alternative superhero films to watch on Netflix
[contf] [contfnew]
[contfnewc] [contfnewc]