Middle East
A Palestinian family mourns the death of their son after an Israeli raid
A Palestinian walks on the rubble of one of the Jarrar family homes on Friday January 19, which were destroyed by Israeli forces one day prior (Akram al-Wa'ara, MEE)
Late Wednesday night, an elite unit of the Israeli special forces embarked on a manhunt for an alleged "terrorist cell" responsible for the killing of an Israeli settler last week near Nablus, in the northern occupied West Bank.
Around 11pm, Israeli forces raided the Wadi Burqin neighborhood of Jenin in search of Ahmad Nasser Jarrar, 26, who Israeli media reported as the main suspect.
"The intention [of the raid] was to arrest suspects," Israeli news daily Haaretz said.
But by the end of the night, several Palestinians had been injured and detained, dozens of members of the Jarrar family were made homeless after three of their houses were destroyed, Ahmad Nasser was nowhere to be found, and his cousin, Ahmad Ismail Jarrar, 30, was dead.
In the aftermath of the raid, numerous conflicting reports emerged across Israeli and Palestinian media.
Ismail Jarrar stands in front of a poster commemorating his son, Ahmad Ismail Jarrar, who was killed by Israeli forces in a predawn raid on their hometown of Jenin (Akram al-Wa'ra, MEE)
Israeli media and government officials hailed the mission as a success, saying the murderer of the settler had been killed.
Defense Minister Avigdor Lieberman congratulated the forces on a "successful and complex mission," while Israeli Prime Minister Benjamin Netanyahu reacted to the raid, saying "we will reach anyone who tries to harm Israeli citizens in the State of Israel."
Though initially saying that Ahmad Nasser had been killed, the Palestinian Ministry of Health later released a statement that it was in fact Ahmad Ismail who had been killed.
"We got the news around noon on Thursday," Fardous, Ahmad Ismail's younger sister, told Middle East Eye. "We were shocked. My brother left home before the raid to go out with friends as he always did."
Though no one from his family actually saw when or under what circumstances Ahmad Ismail was killed, every family member that MEE spoke to vehemently denied Israeli police claims that Ahmad Ismail had weapons and engaged in a shootout with Israeli forces.
"My brother was a quiet, peaceful guy. He didn't get involved in such problems," Fardous said.
All a blur
The sequence of events leading up to Ahmad Ismail's death, according to Fardous, her father Ismail, and several of her male relatives, is all a blur.
Soon into the raid, Israeli forces began firing sound bombs towards Fardous' family home, where she, her brother Mohammed, her younger sister, mother, father, and two nieces were sleeping.
"We heard the sound bombs, and then a voice over the loudspeaker calling for us to get out of our house," Fardous, an English teacher, said in a tired voice, her eyes swollen.
"The voice wasn't so loud, they were quite a distance away from the front door, so we weren't sure if they were calling for us or our neighbors to leave. My mother didn't want to leave, but we convinced her. What if they were going to do something bad to the house?"
"They killed our son, and then they destroyed our house"

– Ismail Jarrar, Ahmed Nasser's father
So Fardous and her family, dressed in their pajamas, slowly filed out of their home in the bitter cold, their hands raised up behind their heads as blinding lights from the Israeli jeeps shone down on them.
"My father was the first to exit. They yelled at him to take off his jacket, lift up his shirt and turn around. They did the same with my brother Mohammed."
Once the family was outside, the soldiers separated the men and the women, taking Ismail and Mohammed to an unknown location, while Fardous, her sister, nieces, and mother waited near the jeep.
"They asked us if there was anyone in the house, and we told them 'No.' Then they took dogs inside and searched the house room by room." Fardous told MEE that the search didn't take more than a few minutes, adding "it didn't seem like they were really searching for anything."
Israeli forces then told Fardous that they needed to ask them a few questions. "I asked them if they could just ask us inside the house, but they said no."
During the hour or so when Fardous was waiting outside in the cold with her family, she saw Israeli forces demolish the home of her cousin Ahmed Nasser.
"They had fired flares onto the house and set it on fire before they demolished it. At the time, we didn't think anyone was inside. It was only later I spoke to my aunt, Ahmed's mother, and she told me that she was still inside with her daughter and younger son when soldiers bombed the house, but they managed to escape."
Fardous would come to learn later, that during the commotion, Ahmed Nasser's mother saw the body of a wounded man lying on the ground near her home, though she was not sure at the time if it was her son, or Ahmad Ismail.

A Palestinian bulldozer clears the rubble of the Jarrar family homes on January 19. The homes were destroyed by Israeli forces in the predawn hours of 18 January (Akram al-Wa'ra / MEE)
As Ahmed Nasser's home was being demolished, soldiers told Fardous that they were taking her and her female relatives somewhere to ask them questions.
"I asked if they could just interrogate us here, by our home, but they said no. Then they took us to the home of one of my cousin's."
When the women entered their relatives' home, which was surrounded by soldiers, they found Ismail inside with Mohammad, who was sitting on the floor, his hands tied behind his back.
"Hours and hours and hours passed by as we waited inside a room in my cousin's house," Fardous said, clutching onto a Quran. "The soldiers brought several of my male relatives to the house where we were, all of their hands tied behind their backs."
"It was clear they had beaten them up," she added, "their clothes looked like hell."
According to Fardous, Israeli soldiers pulled Mohammad away several times to interrogate him, and at one point they told him 'we have injured your brother and he is in very critical condition."
"We saw them starting to demolish our house around 4am. But why? They had no reason to do this. We were all out of the house, we saw them search it with the dogs and find nothing."
By sunrise Thursday morning, Israeli soldiers had finished demolishing Fardous' family home, the home of Ahmad Nasser, and the home of another one of her uncles.
"There was no reason for them to destroy our houses," Fardous said, adding that they were not even given a chance to gather any of their belongings.
Just down the road from the women's mourning area, Ahmad Ismail's father Ismail spoke to MEE and expressed the same disbelief as his daughter Fardous.
"They killed our son, and then they destroyed our house," he said, as a chorus of male relatives seated around him exclaimed, like Fardous, that "there was no reason" to destroy the homes.
Despite being condemned by human rights groups like B'Tselem as "court-sanctioned revenge" and "collective punishment," the Israeli government has continued to employ its home demolition policy against Palestinian families of alleged and accused attackers.
Israeli Prime Minister Netanyahu fast-tracked punitive home demolitions in an effort to "deter" attacks carried out by Palestinian individuals since a wave of unrest peaked in the occupied Palestinian territory in late 2015, despite past recommendations by an Israeli military committee that the practice did not deter attacks.
A bargaining chip
As daylight broke and Israeli forces cleared out of Wadi Burqin, Ahmad Ismail's family returned to the rubble of their home, still wondering where their beloved son and brother was.
"My mother stood outside all morning in the freezing cold, waiting for my brother to come home. Everyone kept telling her, 'don't worry he will come', until we got the news from Palestinian officials that he was dead."
Since her mother got the news, she has refused any food, drink or medicine, Fardous said.
"Until she sees his body for herself, she will not rest or accept what has happened."
Israeli forces seized Ahmad Ismail's body during the raid, and are now using it as a bargaining chip with the Jarrar family in an attempt to pressure Ahmed Nasser to turn himself in.
Israel's practice of withholding Palestinian bodies as leverage against groups like Hamas has been widely condemned by rights groups as an act of collective punishment and deemed ineffective by Israeli security officials.
A joint statement released by Addameer and Israeli minority rights group Adalah in March 2016 condemned the practice as "a severe violation of international humanitarian law as well as international human rights law, including violations of the right to dignity, freedom of religion, and the right to practice culture."
Despite statements from the Palestinian Ministry of Health that his son was killed, Ismail Jarrar, a tall elderly man, expressed his doubts to MEE, saying that maybe there had been a mistake.
"You know, we still have not even seen the body. Maybe he is okay, maybe they are just lying and using this to try to get someone to tell them where Ahmed Nasser is."
Ismail's nephew, Abd al-Salaam shifted uncomfortably in the chair next to his uncle, and in a soft voice said he was sent a picture of the body by Palestinian officials, and he was sure it was Ahmad Ismail's.
Visibly shocked, Ismail asked to see the picture. "When did you get this? Why haven't I seen it?"
Abd al-Salaam hesitantly pulled out his phone and turned the screen towards Ismail. It was a photo of Ahmad Ismail, his face bloodied and his body covered with a blue medical sheet.
A looks of agony quickly swept over Ismail's face, as he finally saw with his own eyes the body of his dead son, who until that moment, he had tried to believe with all his heart, was still alive somehow.
[contf] [contfnew]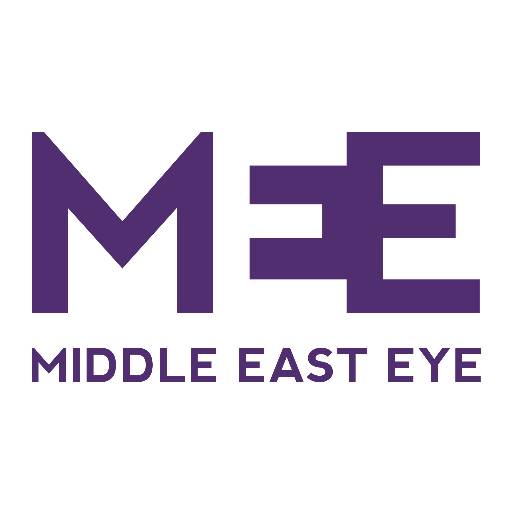 [contfnewc] [contfnewc]