World
Convicted pedophile stopped at Sydney Airport under new child sex tourism laws
A convicted child molester has been detained at Sydney Airport while attempting to leave the country. The man was stopped under new laws aimed at preventing pedophiles convicted in Australia from traveling overseas, namely to Southeast Asia, for sex tourism.
Australian Foreign Minister Julie Bishop told reporters at Sydney Airport that the man was being questioned by the Federal Police. It is not clear where the registered child offender was attempting to fly to.
Read more
Up to 800 Australian child sex offenders traveled overseas last year. About 40 percent of them did so without informing the authorities of their travel plans, Bishop told reporters on Wednesday. "This will now stop," she promised.
Australia's new laws, which took effect on Wednesday, will make it impossible for "up to 20,000 registered child sex offenders" listed on the Australian child sex offender register to leave the country, unless for specific purposes officially approved by local law enforcement agencies. Among other things, the new measures give Bishop carte blanche to deny a passport to a child sex offender, cancel existing passports and order the surrender of a foreign passport.
"Registered child sex offenders have reporting obligations in Australia because of the ongoing risk that they present to children in Australia, but we are aware that they have a high propensity to reoffend if they are in the country where they not monitored and where child sex exploitation is rampant," the minister said, as cited by The Australian.
Read more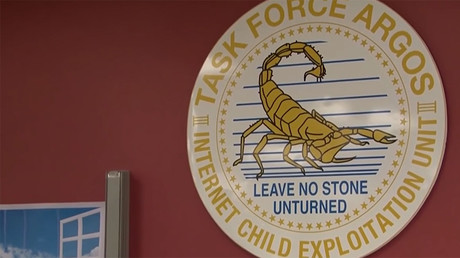 It is now a federal crime, punishable by up to five years behind bars, for registered child molesters to leave Australia without approval from law enforcement agencies. Justice Minister Michael Keenan praised the new laws as the most comprehensive crackdown on child sex tourism anywhere in the world. "This is world first legislation, and the rest of the world is looking to Australia to see how this is going to progress," he said.
"We know that in our region, there is different levels of law enforcement capability, there is different approaches to the abuse of children, there's different community attitudes, and we are making sure that Australians will not be able to leave this country to abuse vulnerable children, particularly in Southeast Asia."
Australian pedophiles have a reputation for taking cheap vacations to nearby Southeast Asian and Pacific Island countries.
[contf] [contfnew]
[contfnewc] [contfnewc]
The post Convicted pedophile stopped at Sydney Airport under new child sex tourism laws appeared first on News Wire Now.